Consortium led by Total to invest 1.2bn offshore Tierra del Fuego for natural gas
Thursday, October 24th 2013 - 07:36 UTC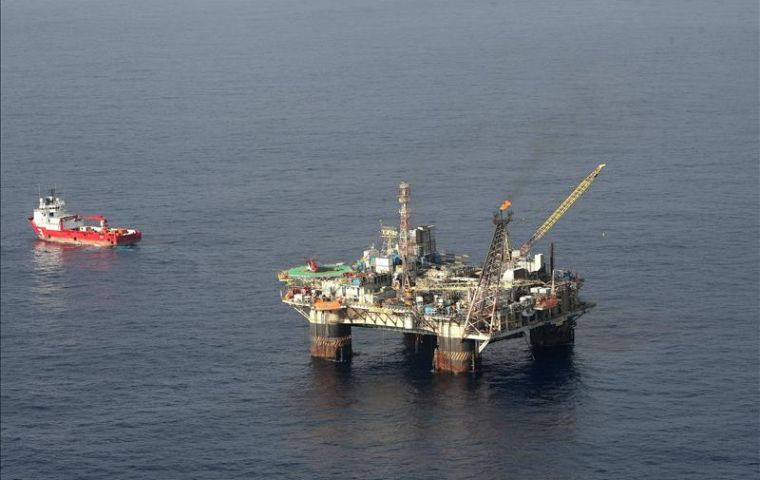 France's Total will lead a 1.2 billion dollars project to produce natural gas off the coast of Tierra del Fuego in the extreme south Argentina. In partnership with Wintershall AG and Pan American Energy LLC, they will drill as deep as 5.5 kilometers in the Vega Pleyade field, according to Javier Rielo who heads the project.
The project's go-ahead comes as Argentina is striving to reduce what state-owned YPF SA Chief Executive Officer Miguel Galuccio calls a "serious" energy deficit, which was 5.4 billion dollars through August, according to the National Statistics Agency. The Total venture is expected to save Argentina 1.6bn a year in fuel imports.
"This is by far the largest natural gas offshore investment Argentina has ever made," Rielo said. "As operators we will make it produce as we are gas experts."
The venture, owned 37.5% each by Total and Wintershall and 25% by PAE, plans an initial investment of between 1 billion and 1.2 billion, which may rise to as much as 1.5 billion if more wells need to be drilled, Rielo said.
PAE is owned 60% by BP, with the remainder in the hands of a venture between Bridas Corp. and China's Cnooc Ltd
The partners plan to start producing at Vega Pleyade in the third quarter of 2015 at about 6 million cubic meters a day, ramping up to 10 million. The venture will also increase the Carina field production, which currently is 8 million cubic meters a day. Output is set to rise by 1.5 million meters cubic a day in 2014's second quarter.
Additionally, the venture secured new concessions in an area called Leo. Total, which will operate the fields, is Argentina's largest gas producer.
Total through its affiliate Total Austral has been in Argentina since 1978 operating 30% of the country's natural gas production.