Russia refuses to free Greenpeace vessel ignoring UN maritime tribunal order
Friday, November 22nd 2013 - 20:27 UTC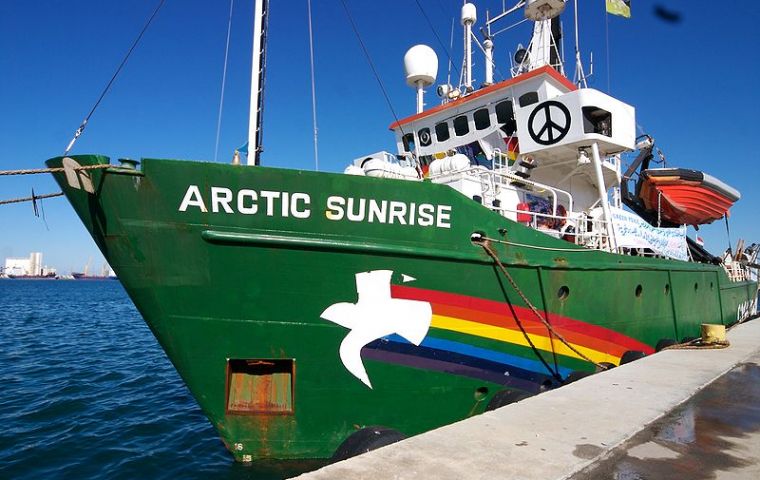 The United Nations maritime tribunal has ordered Russia to free a Greenpeace vessel and 30 people detained after an oil drilling protest in the Arctic. The court in the German city of Hamburg said a bond of 3.6 million Euros should be posted.

A Russian statement after the ruling said the Hamburg tribunal had no jurisdiction in the case.

The Arctic Sunrise and its crew were detained in September. All but one of those held have now been granted bail. The vessel was sailing under a Dutch flag when it was stopped and searched.

The Dutch authorities, who brought the case, argued that Russia had violated international law by failing to respect the freedom of navigation.

The Greenpeace activists were staging a protest against Arctic oil drilling at a Russian fixed gas platform.

Initially they were charged with piracy, but the charges were later reduced to hooliganism. Russia argues it was entitled to make the arrests because it claims the activists were breaking Russian laws.

Greenpeace is to appeal against the continued detention of an Australian activist in St Petersburg next week.

The Hamburg tribunal is an independent, international judicial body which adjudicates in disputes over the interpretation and application of the UN Convention on the Law of the Sea. It is made up of 21 elected members.