Following Falklands' incident Argentine company buys local operations of Japan's Nissui
Wednesday, January 14th 2015 - 06:27 UTC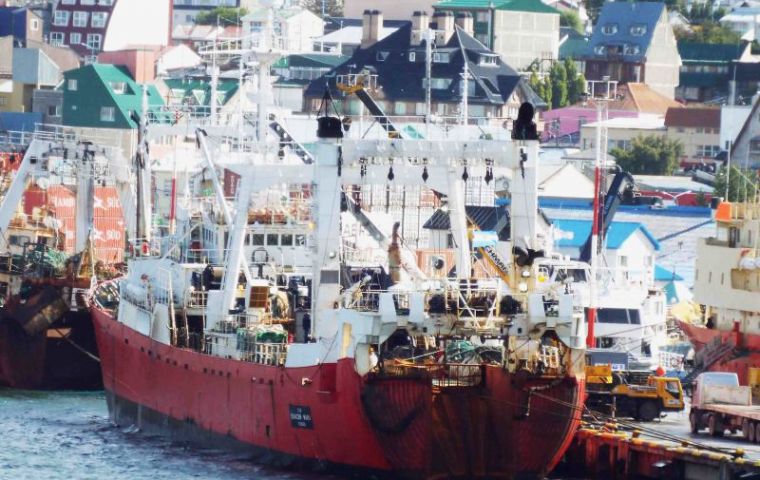 Newsan, an Argentine firm involved in electronics but also in seafood supply, has reportedly acquired Argentine operations of Japan's second largest seafood company, Nippon Suisan Kaisha (Nissui). The operation follows an incident involving alleged fishing of the Japanese company in the South Atlantic both in Argentina and Falklands' waters.

The acquisition of Pesantar -- Nissui's operation in Argentina -- includes fishing vessel Echizen Maru, a "considerable" quota of Patagonian toothfish and a plant of 800 metric tons processing capacity, reported Mar y Pesca from Mar del Plata.

The local website said the deal was closed on Jan. 9, and confirmed by Newsan Food director Miguel Glikman.

"We have just closed the deal," Glikman said. "We will continue employing 120 people so we are happy about that." However Glikman declined to provide further details on the deal.

Last week, Nissui was reported to be in hot water in Argentina over allegedly operating with a license from the Falkland Islands.

In another example of the tension over the Falklands an executive with Nissui in Argentina submitted a complaint against his own company.

According to reports in the Chilean media, Juan Benegas, chief operating officer of Pesantar, submitted a complaint that Emdepes, the Japanese firm's operation in Chile, was granted a licence from the British government to fish off the Falklands.

The governor of the region of Tierra del Fuego, Fabiana Ríos, suspended Pesantar's fishing licenses, as a result.

Part of the complaint submitted to the ministry of agriculture and Daniel Filmus, Argentina's secretary for matters relating to the Falkland Islands, is satellite maps of the journey made by the Emdepes vessel, "Union Sur", into Falkland Islands waters.

It is against Argentine law for a fishing company to operate in the Falklands as well as Argentina.