Ex Guatemala vice-president accused of fraud denied bail and sent to an ordinary jail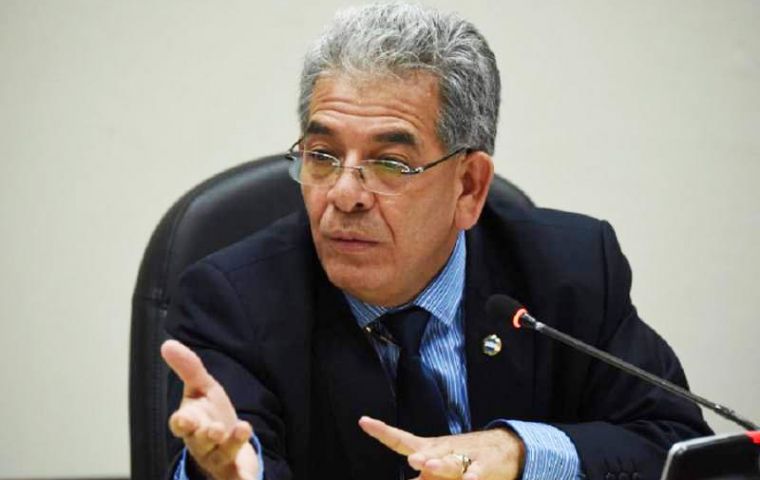 A Guatemalan judge ruled Wednesday that former vice president Roxana Baldetti must remain in jail pending trial on charges of defrauding the customs service of millions of dollars. Judge Miguel Angel Galvez said he considered it "prudent" to deny bail to Baldetti, whom prosecutors and a special UN investigative commission accuses her of masterminding a customs bribery ring along with President Otto Perez.

The judge said the former vice president posed a flight risk because she also has Italian citizenship. He also said he wanted to prevent her from obstructing the case against her.

"We must take into consideration in the present case that... the investigation concerns people who were involved in the Guatemalan state, especially high-level public officials," he said.

Baldetti, 53, is accused of running a scheme in which businesses bribed officials to clear their imports through customs at a fraction of the actual tax rate. Prosecutors accuse her of taking a 50% cut on all illegally slashed customs payments, for a total of some $3.8 million between May 2014 and April 2015.

The scandal erupted in April when the UN's International Commission Against Impunity in Guatemala (CICIG) accused one of Baldetti's top aides of involvement in the bribery scheme. Baldetti resigned on May 8.

She was arrested Friday at a private hospital where she had checked in for gastrointestinal and heart problems, then jailed at a Guatemala City military base outfitted with a prison for high-profile inmates. Baldetti will now be transferred to Santa Teresa prison, an ordinary jail on the outskirts of the capital, pending trial.

The scandal has been dubbed "La Linea," for the hotline investigators say importers would call to access corrupt officials.

Investigators say their findings are based on some 86,000 wiretapped phone calls that implicate both Perez and Baldetti. They have also presented checks allegedly paid to Baldetti as bribes and documents described as internal communications from the corrupt network.

The scandal has sparked mass protests in Guatemala as the country prepares to hold elections on September 6 to decide Perez's successor.

The president, a conservative retired general in office since 2012, is not eligible to stand for reelection. He has apologized for the fact that the graft took place on his watch, but denied involvement and rejected calls to resign before his term ends in January.

Perez has been left increasingly isolated by the scandal. His finance and communication ministers resigned Monday along with five other top officials. The economy, health, education and agriculture ministers have also resigned in recent days.