Argentine gov't rules free internet access must be available at all top class airports
Friday, December 30th 2016 - 02:14 UTC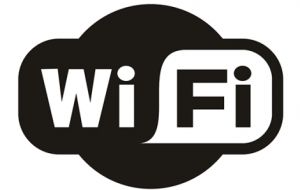 Through Resolution 109/2016 of the Regulatory Agency of the National System of Airports (Orsna), published Thursday in the Official Gazette, the supply of "Wireless Internet Provision Service Standard (WIFI) at Group A airports" became mandatory.

The service must be of good quality that satisfies the customer and "available 24 hours a day, 365 days a year, continuously and uninterruptedly," the resolution specified. The Ezeiza and Aeroparque airports are on the Group A list.

According to the resolution, wi-fi connectivity is currently provided in conditions that vary from one airport to the other and there is not a minimum that satisfies the needs of the airport user, which needed to be corrected.

The new guidelines make it compulsory to providers to "establish a guaranteed minimum speed at peak connection times" because those are the times of day that better reflect the quality of the service.

The new standard states that the service "shall be made available in the public part and the sterile area of the passenger terminal, the latter being understood as the sector between an inspection post and the aircraft, where access is strictly controlled and serves for the permanence of the passengers that await a certain flight."