Vice-president Pence: Trump looks forward to speaking with president Macri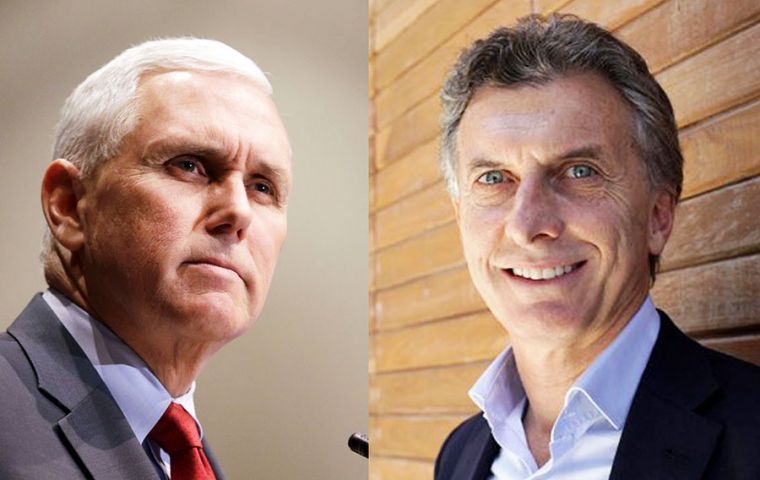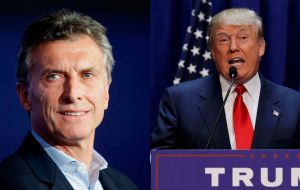 Argentine president Mauricio Macri and US vice-president Mike Pence spoke last Friday on the phone and agreed that the two countries need to redouble their efforts to enhance job creation and economic growth. The vice-president also noted that president Donald Trump looks forward to speaking with president Macri.

It was the first official contact between the Trump administration and the government of president Macri, although the Argentine leader did talk in November to the president elect following his victory.

In a brief release the White House says that "the Vice President underscored that Argentina's decision to host the G-20 Summit in 2018 provides a key opportunity to enhance Argentina's role in the global economy".

Likewise the two leaders committed to maintaining an ongoing conversation on bilateral and hemispheric issues, and "the Vice President noted that President Donald Trump looks forward to speaking with President Macri soon".

Precisely Argentine foreign minister Susana Malcorra anticipated last week that Argentina was exploring the possibility of a bilateral presidential summit, the soonest possible, and was looking forward to her meeting with Secretary of State Rex Tillerson this coming week in Germany.

In effect Ms Malcorra is scheduled to meet Tillerson next Tuesday in the framework of a G20 ministerial round.

Although there was no release on the Macri/Pence phone call from the Argentine side, sources indicated that the president besides referring to the bilateral agenda also expressed concern about the wall to be built along the US/Mexico border.