Falklands Offshore Minerals Environmental Legislation Consultation
Thursday, September 14th 2017 - 07:20 UTC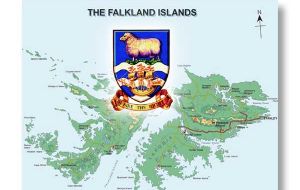 The Falkland Islands Department of Mineral Resources is carrying out a public consultation on a range of proposed legislative measures applying to the offshore oil and gas industry.

The proposed legislation aims to bolster existing environmental regulation provisions in the Offshore Minerals Ordinance and focuses on: Environmental management, audit, and reporting requirements; Oil Pollution Emergency Plan (OPEP) requirements; Inspection, enforcement, and intervention powers and Environmental damage liability provisions.

A copy of the consultation paper and response form can be downloaded at https://figdmr.exavault.com/share/view/j8py-6hsetcpb or can be obtained in electronic or hard copy from the Department of Mineral Resources, contact details below.

Responses to the consultation must be submitted to the Department by Friday 20th October 2017.

A public presentation on the proposals will be held at the Chamber of Commerce, Stanley on Thursday 21st September at 5pm. For further information on the proposed legislation or a copy of the consultation documentation, please contact the Department of Mineral Resources.