US unemployment falls to its lowest in 17 years during October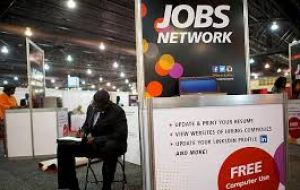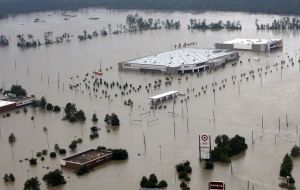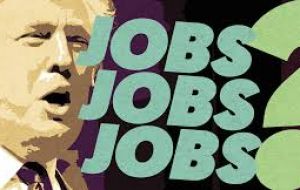 The U.S. unemployment fell to its lowest level in nearly 17 years in October, according to data released this week, which President Donald Trump said was proof his policies are bearing fruit. Job creation resumed climbing, albeit at a slower rate than expected, after two late-summer hurricanes hit the US economy, according to the Labor Department's key monthly employment report.

But upward revisions to job creation in August and September meant the storms caused less damage than originally feared, making for an upbeat report. Still, the data also showed a shrinking labor force and confirmed job creation in 2017 has lagged behind the last year of the Obama administration.

The jobless rate fell to 4.1%, down a tenth of a point from September, the lowest the U.S. economy has seen since December 2000. Employers added 261,000 net new positions as businesses reopened in the wake of hurricanes Harvey and Irma, although economists had forecast a rebound of 300,000 new jobs.

The data for September were not as bad as initially reported, with 18,000 new jobs created, rather than a loss of 33,000 positions. Together with the upward revision for August, an additional 90,000 jobs were added for those two months.

The results generally showed U.S. labor markets in good health, easily bouncing back from the storms that idled the U.S. energy hub in southeast Texas and forced millions of Floridians to flee their homes.

"With nearly 1.5 million new jobs since the president took office, including over 260,000 last month, it's clear his agenda is putting Americans back to work," White House press secretary Sarah Huckabee Sanders said.

Trump tweeted out a celebratory message on the report: "JOBS, JOBS, JOBS!"

Nevertheless, average monthly job creation stands at 169,000 so far this year, significantly below the 192,000 monthly average recorded through October of last year.

The labor force participation rate also fell 0.4 points to 62.7% and the employment-to-population ratio shrank 0.2 points to 60.2% — suggesting the fall in unemployment may partly reflect a dip in the size of the workforce as well as job creation.

The falling unemployment rate was likely to spark further debate among Federal Reserve policymakers, who appear set to raise the benchmark U.S. interest rate next month despite doggedly low inflation even while a vocal minority argues the Fed should remain on hold.

Employers say positions are increasingly difficult to fill amid a scarcity of qualified labor. The central bank worries that low unemployment eventually will fuel higher wages and overall inflation, even though there have been no signs of that yet.

Wages pressures in October were flat, with average hourly earnings falling by a penny to US$26.53, putting wages up 2.4% over the past 12 months, just above inflation.

Employment in bars and restaurants sharply rebounded from the hurricanes, adding 89,000 positions in October following September's 98,000-job decline.

Manufacturers added 24,000 new positions, but the retail workforce fell by more than 8,000 and mining and logging also shrank slightly, losing 2,000 positions.