ICG Software opens own headquarters in Uruguay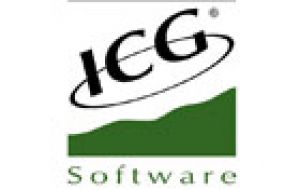 Responding to the need to increment our international expansion, the ICG Software group will open an own office in the Oriental Republic of Uruguay, in order to foster the strong growth of business in the Southern Cone.

According a Pree Release, the opening ceremony, to be held on March 25 at the facilities of ICG Uruguay in Montevideo, will be chaired by His Excellency mr. Daniel Martínez, Minister of Industry, Energy and Mining of the Oriental Republic of Uruguay. Also present at this event, among other authorities, are the Municipal Mayor of Montevideo, Ricardo Ehlrich, the Undersecretary of the Ministry of Industry, Gerardo Gadea, the Adjunct Consul General of Spain, Antonio Ruiz de Casas, representatives of the Chambers of Commerce, Industry and Information Technology and our president of ICG Software, Andreu Pi. With this new inversion we respond to the need to develop our future plans in the South American countries, and to establish, a decade after our arrival in this Latin American country, an own delegation in Uruguay, while we join the interests of the Government of Uruguay to advance the technological and economical development of the area. On the other hand, in the spirit once again engage us in social and cultural projects, the new headquarters of ICG Uruguay in a landmark building of historical interest for the city of Montevideo, which we have restored to preserve the national heritage of the country. The building, which was built in 1911 and which is invaluable because of its details of the time, has historicist architecture, designed for new montevidean residences in the late nineteenth and early twentieth century. This style is evident in the new headquarters of ICG Software in Art Nouveau, Classic and Romantic elements. About ICG SoftwareICG Software is a Spanish company which was founded in 1985 in Lleida. ICG creates innovative and complete business management solutions for the retail, hospitality and industry markets. Currently, the ICG software products have been translated into thirteen languages and contemplate the commercial and fiscal needs of more than thirty countries in Europe, America, Oceania and Asia.