Mexican tycoon and drug-lord make it to Forbes most powerful list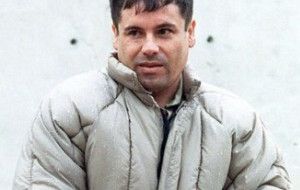 Mexico made it to the Forbes list of the 67 most powerful in the world with two names: one of them a legitimate businessman linked to telecommunication with an international reputation, the other a notorious drug lord with a reward on his head.

The listing has sparked controversy in Mexico with government officials arguing it's not proper to compare legitimate hard working, law abiding citizens with criminals involved in the illegal drugs business.

The Mexican tycoon is Carlos Slim Helú, described by Forbes as the third richest man in the world and sixth in the list of the most powerful, figures only five steps behind the most powerful of all, United States President Barack Obama.

Forbes estimates Mr. Slim's fortune is equivalent to 2% or Mexican GDP. Among other things he has a stake in The New York Times, helping the prestigious daily from going down a couple of years ago.

The drug-lord is Joaquin "El Chapo" Guzmán who figures in position 41 (out of 67) ahead of the presidents from Russia Dimitri Medvedev, France's Nicholas Sarkozy and Venezuela's Hugo Chavez among others.

Guzmán who allegedly is hiding in the mountains of northern Mexico is identified as "drug dealer" by Forbes.

However Forbes also points out that "this list pretends to be the beginning of a debate, and it's not the final word", adding the question "if despicable criminals such as the Mexican millionaire drug-lord Joaquin Guzmán should be included in the list?"

Forbes estimates El Chapo fortune in over a billion US dollars.

However many Mexicans are not surprised with the listing according to reactions recorded in the local media.

Guzman is reputed as the leader of one of the most powerful drug cartels in Mexico and heads the most wanted list with a reward price of three million US dollars from the Mexican government.

As head of the Sinaloa cartel Guzman allegedly has hundreds of paid assassins at his service. Drug related violence in Mexico has cost the country 13.800 lives in the last three years, particularly since President Felice Calderón launched a massive offensive against the drug lords with, for the first time support from the Armed Forces.

The Calderon administration has insisted that the ongoing violence and killings are signals that the cartels are becoming desperate and disorganized because of the offensive.

But Calderon has also criticized local folklore for making the drug lords popular heroes in music and cartoons. And recriminations have reached foreign publications: "some magazines not only are incorrectly informing about Mexico, they are also praising criminals".