Wednesday,
June
13th
2012
- 06:11 UTC
Argentina pledges to pay bonds in US dollars and denies 'pesification' of contracts
Argentine President Cristina Fernandez pledged Tuesday to make an upcoming 2.2 billion dollars Boden 2012 bond payment in US dollars, rejecting recent speculation that the government would try to pay some or all of its foreign-currency-denominated debt in Argentine pesos.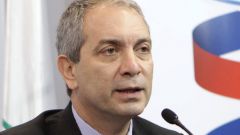 In early August, the government faces a 2.2 billion payment on the Boden 2012 dollar-denominated bond.
"We're going to pay in dollars as should be done" Cristina Fernandez said in a nationally televised speech. However she recently submitted a bill to Congress that would allow debtors to pay US-dollar-denominated contracts in pesos.
The bill is part of a government push to wean Argentines off their long-held preference to use dollars for major transactions.
The bill, as currently written, would allow debtors to "free themselves" from the dollar-payment requirement by paying "the equivalent amount" in pesos.
The government, which is scrambling to obtain dollars to make debt payments, has severely cracked down on the local foreign-exchange market, making it virtually impossible for Argentines to buy dollars.
But Argentina's benchmark bonds rallied Tuesday after Justice Minister Julio Alak denied reports the government might convert foreign-currency contracts into pesos. Bonds tumbled on Monday as investors feared the bill would essentially turn foreign currency liabilities into pesos.
"If a foreign-currency contract drafted by the parties involved provides for its payment in foreign currency, the payments should be made in foreign currency as stipulated in the contract" Minister Alak said in an interview with public television Canal 7. Alak also denied the government-sponsored bill would re-denominate existing foreign-currency contracts and savings.
Speculation has swirled for weeks that the government is considering the forced conversion of dollar contracts and debts into pesos.
The US dollar ended Tuesday trading at the official market at 4.465/4.505 today, unchanged compared with the previous closing price. Meanwhile, the price on the black market ranged at 5.90 and 5.92 Pesos, according to financial newspaper El Cronista.