Opening the Falklands to Latin America; the testimony of a Guatemala journalist
Wednesday, November 7th 2012 - 04:39 UTC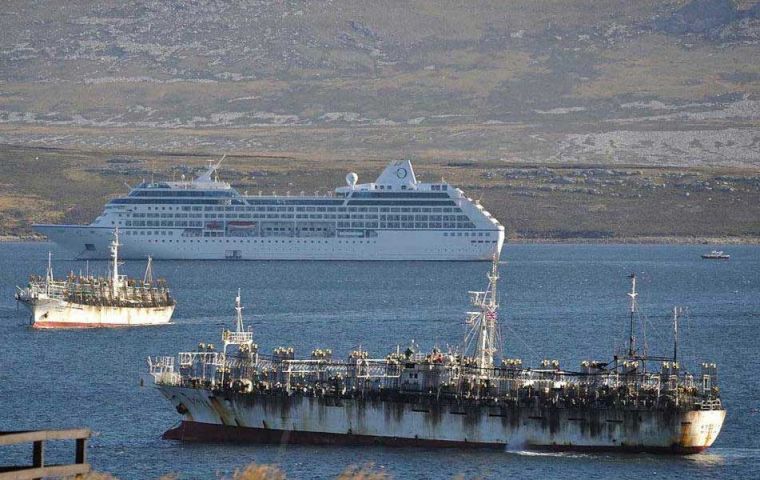 Luis Alberto Velasquez is a journalist with the Guatemalan newspaper La Prensa Libre and recently visited the Falkland Islands with a group of journalists from Panama, Costa Rica and Nicaragua. In the guest post below Luis Alberto shares some thoughts about his recent trip.

My trip to the Falkland Islands is something that will remain in my mind as a very enriching and unforgettable experience. The perceptions that people in my region have about the Falkland Islands do not go beyond thinking that it is a small place being disputed between Great Britain and Argentina. The seven days that I was in the Falkland Islands allowed me to appreciate that this place is much more than a historical site. On the contrary it is a paradise in every aspect with a very close knit community with a strong economy which allows its inhabitants to enjoy an enviable standard of living.

You must be able to count on the fingers of one hand the places in the world where there is neither crime nor unemployment and where one can even leave the doors of your house open without any fear of theft and where any neighbor is ready to help another with anything they need. One of these places is the Falkland Islands.

I have great memories of our trips to the beautiful sites in the Islands where I could have contact with the extensive wildlife that inhabits these territories. I feel privileged to have taken part in this expedition and for being able to share the experience with fellow journalists from Central America. I am sure that there are few Latin Americans that have had the opportunity to get to know this beautiful archipelago.

The principal motive of our trip was this: To open the Falklands to Latin America.