Argentina rapidly changing oil/gas industry levies to attract foreign investment
Wednesday, January 9th 2013 - 05:02 UTC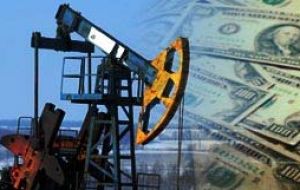 Argentina unveiled a new system of export duties on oil shipments that will cut levies as the government seeks to attract investment to revive stagnant production. The change means energy companies will receive 70 dollars per barrel of exported oil, up from 42 previously. Argentina controls the price of oil exports in order to guarantee domestic supply.

Until now the state kept the difference between the international price for Argentine crude —currently between 80 and 90 dollars per barrel— and the reference price of 42. The reform means that the state will only retain the difference between the market prices and 70, meaning increased revenue for oil companies that export crude.

Energy analysts said the measure, which was published in the government's Official Gazette, will have the most benefit for Argentina's Pan American Energy (PAE).

PAE, in which Britain's BP holds a 60% stake, is Argentina's biggest oil exporter, shipping 2.3 million cubic metres of crude between January and November 2012. Argentina only exports about 10% of its crude. France's Total and China's Sinopec will also benefit from the government's export duty overhaul.

President Cristina Fernández nationalized the country's largest energy company, YPF, last year and has made boosting production a top priority in a bid to stem rising imports. Analysts said the announcement was part of a series of measures aimed at luring investment, especially in the country's vast shale resources.

A US Department of Energy report shows Argentina holds more natural gas trapped in shale rock than in all of Europe — a 774-trillion-cubic-feet bounty that could transform the outlook for Western Hemisphere supply.

In November, the government said wellhead natural gas prices would rise to 7.50 dollars per million British Thermal Units (BTU) from about 5 per million BTU previously.