Argentine car washers blame poor weather forecasting for bad business
Saturday, January 19th 2013 - 03:00 UTC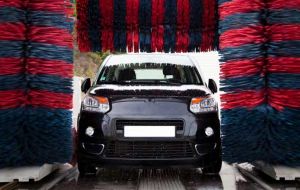 A summer brawl has surfaced in Buenos Aires between the car washers' industry and the Argentine Meteorological service that are blamed for their poor forecasts which scares customers from the outlets.
The dispute came to light when the Argentine Chamber of Automatic and Manual Automobile Washing, Calama, criticized the weather forecasters in an open letter addressed to one of Buenos Aires newspapers.
However the Argentine National Meteorological Service tried to downplay the controversy. The director of the service Hector Ciappesoni in statements to another daily said that the mistakes are "even" both when announcing rainfall and when anticipating good weather.
"In any case the owners of the car washing stations must understand that 2012 was the fourth rainiest year since 1900", indicated Ciappesoni.
In the letter the chamber complains that the "reiterated errors" of the Met Service which forecast rain, storms and hail which then do not occur only help "to scare clients" from our washing stations.
"What the news airs is considered almost a 'holy statement' and sometimes there are whole programs dedicated to climate change and the weather, and whenever they forecast rain, it's a 'dry' day for us", complained Calama.
"They (news programs) even forecast with absolute certainty at what time it is going to rain and for how long, and repeat and repeat", complained Atilio Krenn, president of the car washing industry.
Ironically from the other side of the River Plate, in Montevideo, there are also serious complaints about weather forecasts and the government's handling of extreme situations with strong storms of wind and twisters.
However in Uruguay the word is "you can't trust the local met office, better check what is happening in Buenos Aires, they are usually more on target".