Chancellor Osborne will 'not run away' from UK economic woes despite triple-dip recession signals
Saturday, January 26th 2013 - 04:10 UTC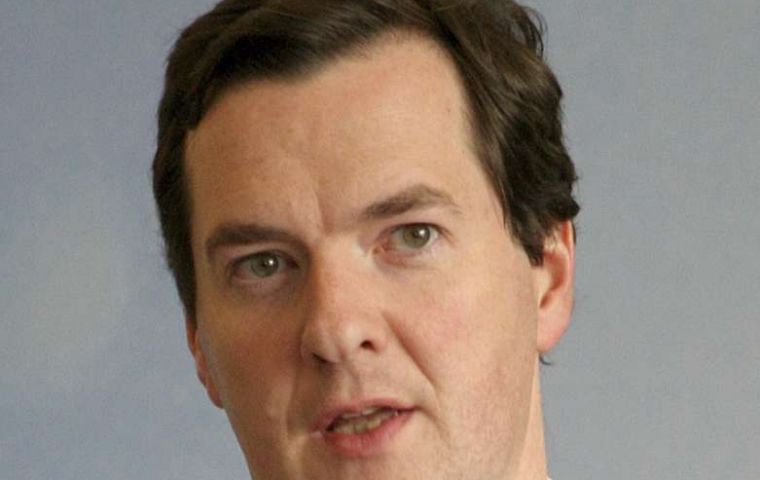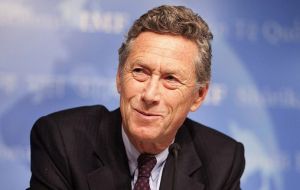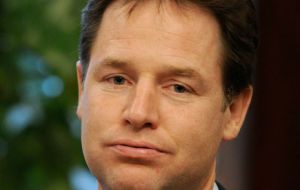 Chancellor George Osborne has vowed not to "run away" from Britain's economic woes amid fresh signs the UK is heading for an unprecedented triple dip recession. The first official estimate from the Office for National Statistics (ONS) revealed the economy shrank by 0.3% between October and December, slamming the recovery into reverse after the 0.9% growth seen in the previous quarter.
Figures also showed the economy flat lined in 2012 as a whole and experts predict it will not regain its peak level for another two years.
Pressure is now intensifying on Mr Osborne to do more to jump-start the ailing economy in his forthcoming March budget.
Accused by Labour of being "asleep at the wheel", he is facing increasing criticism over his austerity program and as Britain risks losing its coveted AAA rating after all three major ratings agencies put the country on negative outlook.
Shadow chancellor Ed Balls accused Mr Cameron and Mr Osborne of being "asleep at the wheel". He said: "Today is the moment when David Cameron and George Osborne's complacency is completely exposed. These deeply disappointing figures expose just how dangerously complacent the Prime Minister was when he said last autumn that the 'good news will keep coming'."
Olivier Blanchard, chief economist at the International Monetary Fund, suggested earlier this week that Mr Osborne should slow down his spending cuts, saying now was a "good time to take stock".
Deputy Prime Minister Nick Clegg also appeared to admit the coalition cut spending too deeply when it took power, saying there should have been more investment in infrastructure to support growth.
The fourth quarter decline in gross domestic product (GDP) is worse than the 0.1% drop expected by most economists and it is feared the decline has put the UK on course for the first triple dip since official records began. Most economists were forecasting a drop of 0.1% and a bounce back from the longest double-dip recession since the 1950s in the third quarter.
Mr Osborne said: "We have a reminder today that Britain faces a very difficult economic situation. A reminder that last year was particularly difficult, that we face problems at home because of the debts built up over many years, and problems abroad with the Euro-zone, where we export most of our products, in recession.
"Now, we can either run away from those problems or we can confront them and I am determined to confront them so that we can go on creating jobs for the people of this country".
A Treasury spokesman said: "The official forecast was that the UK economy would contract in the last quarter of 2012 so this figure is not unexpected. It confirms what we already knew - that Britain, like many European countries, still faces a very difficult economic situation".