Brazil politics fat cats to jail confirms the Supreme Court in landmark judgment
Thursday, November 14th 2013 - 18:17 UTC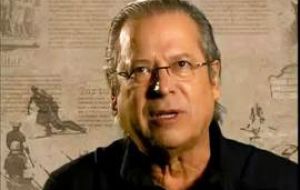 In a landmark judgment, Brazil's Supreme Court on Wednesday upheld more than a dozen jail terms handed down in a political corruption scandal which broke in 2005.

The court did not say exactly how many of 25 accused would be put behind bars, however it did confirm several figures who recently wielded considerable political influence face detention under a semi-open regime, allowing day release but nights in the cells.

They include the former chief of staff of ex-president Lula da Silva, Jose Dirceu, who was initially sentenced to seven years and 11 months for corruption. Dirceu stood accused of having orchestrated a vast vote-buying scheme ('mensalao') benefiting party lawmakers during Lula's first term in power between 2003-2006.

Dirceu faces further charges in a new trial slated for next year and if his overall sentence tops eight years he will serve time under a closed regime. Also facing jail are the former chairman of the ruling Workers' Party (PT), Jose Genoíno and former party treasurer Delubio Soares.

Kickbacks allegedly distributed to opposition lawmakers to back government bills led to the scandal being dubbed "Mensalao" or monthly allowance.

The court had revisited Brazil's biggest ever anti-corruption investigation after a September trial allowed sentencing appeals by 12 of the 25 former Lula da Silva party associates.

The 12 were temporary let off when the court initially ruled that despite being found guilty last December they were entitled to a new trial after obtaining at least four votes on the court panel against their original convictions.

That judgment sparked popular anger amid fears they would benefit from reduced prison sentences for convictions on criminal conspiracy and money laundering charges.

Already facing jail is former Bank of Brazil marketing director Henrique Pizzolatto, handed a 12-year, seven-month term.

Despite the damage to his administration's image, Lula da Silva himself denied any wrongdoing or any knowledge of it and was subsequently reelected in 2006 and left office in 2010 still enjoying high popularity ratings. However as evidence surfaced in court it is growingly clear that if the was not involved, he did bless the system created to have legislation passed in Congress.

Under Brazilian legislation political parties are highly atomized, crossing lines is common, and the administration of President Dilma Rousseff is supported by a coalition of 17 parties. Some members of those parties in the cabinet had to resign because of corruption exposure, but the coalition and distribution of post remains.

In his first mandate Lula da Silva was reluctant to this kind of dealings but his administration was stalled in Congress and Dirceu found the way around with the 'mensalao'. However when the whole thing was exposed the Workers Party finally incorporated to the ruling coalition the PMDB, which is the largest and most extended party in Brazil.

Since then his problems eased considerably and currently the Vice-president of his successor Dilma, Michel Temer belongs to that party.

However the marriage was not without problems. Lula da Silva had to strongly support his ally and PMDB chief and president of the Senate, Jose Sarney, when it surfaced he managed a vast network of corruption which included among other issues, one of his sons as a supplier to the Senate and virtually all his private staff at his different homes on the Upper House payroll.

To ensure governance and facing the criticism of much of the fundamentalist wing of the Workers party, Lula da Silva had to strongly defend Sarney, 'a virtuous man of Brazilian politics' and the first president of democratic Brazil in 1985.