Venezuela quietly working to ensure a seat at the UN Security Council
Saturday, September 13th 2014 - 05:13 UTC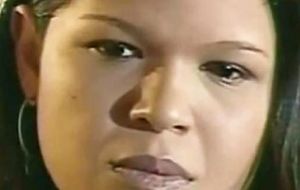 Venezuela's populist government has quietly secured the backing of Latin America and the Caribbean to obtain a diplomatic trophy that long eluded the late Hugo Chavez: a seat on the United Nations Security Council.

The unanimous endorsement of Venezuela's candidacy to represent the region on the Security Council came at a closed-door meeting July 23 in New York, according to Amin Cruz, a diplomat at the UN from the Dominican Republic, which chaired the meeting.

When Chavez last tried for a seat in 2006, the United States succeeded in torpedoing his campaign. This year, Washington has been mum.

While Venezuela must still muster a two-thirds majority in a secret ballot of 193 member nations at the UN General Assembly next month, the lack so far of a rival candidate from the region means the chances of its candidacy being derailed are slim, analysts say.

If it does win a seat, world leaders will almost certainly hear some fiery rhetoric from El Comandante's favorite daughter, Maria Gabriela Chavez, who was last month named Venezuela's deputy ambassador to the UN. And since countries sit alphabetically in the council chamber, Venezuela would almost certainly end up next to the United States, perhaps provoking some dramatic moments when the two governments butt heads on big issues, from the crisis in Ukraine to Syria's civil war.

"Venezuela's tendency to side with abusive governments makes it a less than ideal candidate to help manage the many human rights tragedies the Security Council is currently facing," said Philippe Bolopion, UN director at Human Rights Watch.

One reason for the low-key approach is to avoid a repeat of the very public dogfight that ensued the last time Venezuela sought one of the 10 non-permanent seats in the UN's most-powerful body.

In 2006, Chavez toured the world collecting promises of votes only to see support erode at the last minute after he bashed the United States at the General Assembly, calling President George W. Bush the "devil." The US then gathered support behind Guatemala. After 47 rounds of deadlocked balloting — the third longest vote for a Security Council seat — both withdrew, clearing the way for a compromise candidate, Panama, which easily won.

Following that display of disunity, regional governments agreed in private to alternate representation in a certain order. Under those procedures, it's now Venezuela's turn.

"But this isn't a straitjacket. The only voting rules that count are the ones outlined in the UN's charter," said Milos Alcalay, a former Venezuelan ambassador to the UN who resigned in 2004 to protest what he said was the Chavez government's violation of democratic principles.

No other country has mounted a challenge, however, and the caucus representing the 33 nations last month sent to the General Assembly's president its nomination of Venezuela as the sole candidate to occupy the region's rotating seat for a two-year term beginning in January.