Following EU horse-meat guidelines, Falklands removes potentially affected products
Monday, February 11th 2013 - 22:56 UTC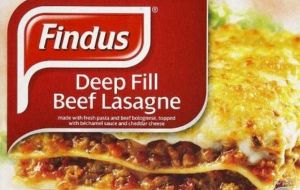 The European horse-meat scare has reached the Falkland Islands but the government has stated that local retailers have voluntarily removed potentially affected products from their shelves and "there is nothing to suggest a safety risk to consumers who may have eaten affected products".
The Monday release points out that the Falklands' announcement follows on Acting Chief Medical Officer review of the guidance issued by the UK authorities regarding the issue of horse meat having been found in some food products.
Likewise if the list of affected products grows then "retailers shall be informed" and concerns regarding any other substances within these food products "are thus far unsubstantiated, and there is currently not considered to be a public health risk".
Meanwhile in Brussels spokesperson for EU health and consumer policy Commissioner said at a press conference that EU food-traceability 'works' and insisted the horse meat in frozen prepared meals advertised as containing beef is a labeling issue, not a health one, and a trade ban wouldn't be appropriate.
"The simple fact that within a few hours or 48 hours we can already have a first idea of what happened, that shows that the European traceability works" said spokesperson Frederic Vincent.
"All food in the EU is traceable. The first elements of the investigation seem to lead to suppliers in Romania."
The prepared meals labeled as beef-based and containing horse were sold by Findus Group Ltd. and manufactured at a Luxembourg factory owned by French company Comigel, France's consumer and anti-fraud office DGCCRF reported Feb. 9.
Comigel's meat supplier was Poujol, owned by Arcadie Sud- Ouest. Poujol had bought the frozen meat from a Cypriot trader that in turn sub-contracted a Dutch trader who sourced the meat from a slaughterhouse and a meat packer in Romania, according to the DGCCRF.
"If there has been fraud along the production chain, the operators have to resolve this, from a legal point, amongst each other," Vincent said. "Someone, somewhere in Europe has sent a supplier meat that wasn't correctly labeled."
The EU general food law that came into force in 2002 made traceability compulsory for all food and feed businesses, and required livestock tagging. The bloc's Trade Control and Expert System was introduced in 2004, creating a central database to track animals and animal-products across the EU.
Casino Guichard Perrachon SA, Carrefour SA and four more French retailers yesterday said they'd withdrawn frozen lasagna, moussaka, cannelloni and hachis parmentier supplied by Findus and Comigel.
U.K. supermarkets including Tesco Plc, Wal-Mart Stores Inc.'s Asda and Aldi have removed some ranges of frozen beef burgers from their shelves in the past month as concern has escalated over horse labeled as beef.
"The basic rule is that when it comes to products being put on the market, the member states have to check what is being put on the market," Vincent said. "When there is a food-safety issue the commission can take measures."