EU leaders set to toughen membership conditions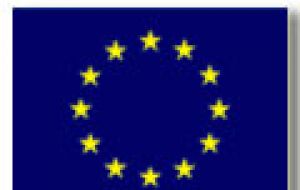 European leaders will seek to reassure sceptical voters at a summit starting on Thursday by toughening policy on enlargement of the European Union, without though slamming the door on a queue of aspiring nations.
The two-day Brussels summit comes after the 25-member bloc agreed on Monday to a partial freeze in Turkey's entry talks, a move that should help assuage some of those who question the European credentials of the predominately Muslim country.
According to a draft final statement for the meeting, EU leaders will reaffirm a commitment eventually to admit Turkey, as well as the states of the western Balkans -- Albania, Bosnia, Croatia, Macedonia, Montenegro and Serbia.
But they will call for stricter monitoring of candidates' progress to ensure tough issues such as judicial reform and fighting corruption are tackled early on.
Leaders will also make clear that before taking in any more countries, the European Union must reform its creaking institutions -- a process Germany aims to revive when it takes over the rotating presidency from Finland next month.
"My purpose is that we could find some kind of new consensus about enlargement," Finnish Prime Minister Matti Vanhanen, who will chair the summit, told to the press, expressing relief that the Turkey deal meant it would not dominate proceedings.
"Now we can have this general debate about enlargement without this Turkey problem," he said, referring to differences in the bloc over how quickly and how far it should expand.
Opposition to Turkey's EU bid was at least partially responsible for last year's rejection by French and Dutch voters of a constitution that would have allowed further enlargement after the scheduled entry of Romania and Bulgaria on January 1.
The accession of those two states will complete a wave of expansion that began in 2004 when the EU admitted 10 mostly ex-communist central and eastern European countries.
Leaders will try to draw the lessons from this "big bang" and a public backlash of "enlargement fatigue" it prompted.
In a subtle linguistic shift, they will accept a duty to improve capacity to "integrate" new members and eschew the loaded term "absorption capacity," which states such as France and Austria had cited to try to erect roadblocks to Turkey.
Turkey's backers, including Britain and Sweden, see it as a vital strategic link with the Muslim world.
EU Enlargement Commissioner Olli Rehn said this week it would be possible to move Turkey's talks forward this year to show that the partial freeze prompted by Ankara's refusal to open it ports to Cyprus would not halt the process.
However, France believes this will take until at least the start of 2007, diplomats said. "Cyprus will never accept it and it would blur the message to Turkey," said one EU diplomat.
Regardless of popular opposition, EU law must still be amended to allow new members to join and European Parliament President Josep Borrell said on Wednesday a constitution was vital to avoid the EU being "condemned to paralysis."
However, scepticism in Britain, Poland and the Czech Republic poses as big a problem as winning over French and Dutch voters, meaning Croatia, at the front of the EU queue, will likely have to wait until at least 2010 for entry.
Serbia's bid, stalled by its failure to cooperate in bringing war-crimes suspects to trial, is expected to come up at the summit, with Italian Prime Minister Romano Prodi seeking a quick resumption of its EU talks.
However, Britain, France and others are expected to argue successfully for an existing formula requiring Belgrade first to show full cooperation with the U.N. war-crimes tribunal.