Chavez denies Castro cancer claim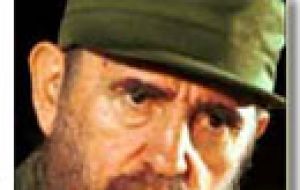 Venezuelan President Hugo Chavez has dismissed suggestions that Cuban leader and ally Fidel Castro has cancer, but said he was fighting a serious illness.
Mr Chavez said that Fidel Castro was struggling with "a great battle" but denied the illness was terminal. The Venezuelan leader said he had spoken twice on the telephone with Mr Castro who was in good spirits. Earlier, US director of National Intelligence John Negroponte said Mr Castro was very ill and close to death. "Everything we see indicates that it will not be much longer... months, not years," he told the Washington Post. Although he did not say that Mr Castro's health was improving, as he has indicated in earlier speeches, Mr Chavez said he was optimistic about his ally. "Some comments have come out, that Fidel has a terminal cancer - Fidel does not have cancer," Mr Chavez said. "We have a lot of faith that those 80 years will become 90, 100 years," he added. Eighty-year-old Mr Castro temporarily handed over power to his younger brother in July following intestinal surgery and has not been seen in public since. His last appearance on Cuban TV, looking frail and wearing pyjamas rather than his trademark military fatigues, was in late October. Cubans were told that details of the ailment would be kept secret to prevent Cuba's enemies from taking advantage of them. The US broke official ties with Cuba following Mr Castro's rise to power in 1959 and has had an economic embargo in place against the island since 1960.