Bolivian businessmen reticent about joining Mercosur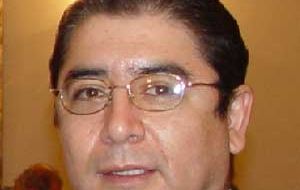 Bolivian businessmen showed some reticence about their country's full incorporation to Mercosur arguing it was a "threat" for the local agro-industry and could involve potential farm sales losses to the Community of Andean Nations.
"CAN is the main destination of our farm exports and without this market, farmers will run into much trouble. Mercosur is clearly a real production threat for Bolivia since they have a more efficient production and better technology", admitted Gary Rodriguez head of the Bolivian Institute of International Trade, IBCE. The administration of President Evo Morales has officially requested to be included in the Mercosur group made up of Brazil, Argentina, Paraguay, Uruguay and Venezuela. Rodríguez warned that the incorporation of Bolivia to Mercosur would have great impact since the Andean community is the main market for Bolivian soybean and other farm produce. Bolivia, which is an associate member of Mercosur, currently holds the pro tempore chair of CAN and full incorporation to Mercosur does not have a mutual exclusion effect. Bolivian businessmen and ICBE fears are based on the high competitiveness of the Brazilian and Argentine agriculture sectors. Last Tuesday Bolivia's Foreign Secretary David Choquehuanca announced that President Morales will formalize Bolivia's Mercosur petition in the coming hours. Brazilian Foreign Affairs minister Celso Amorim admitted the need for flexibility and said that in the coming Mercosur summit in Rio do Janeiro next January 18/19, Bolivia's incorporation would be voted, and from then on La Paz could begin procedures to adapt to the block's regulations. "We believe that the fact we become full members of Mercosur does not mean we're out of CAN", said Choquehuanca last Monday in Brasilia. During the first eleven months of the year, Bolivia's exports totaled 3.9 billion US dollars and imports 2.56 billion with a surplus of 1.3 billion. Overall imports in 2006 increased 20% with Chile leading with a 50% increase followed by Brazil, 12% and Argentina, 11.9%.