Brazilian furious travelers storm airport runways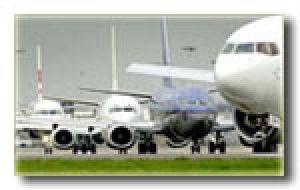 In the midst of persistent chaos in airports Brazilian President Lula da Silva accused airlines of overbooking flights during Christmas while in one incident in Sao Paulo furious travellers stormed a runway to prevent a commercial jet from taking off.
The protest happened Wednesday after a group of about 30 travellers with tickets to the city of Recife waited more than 40 minutes aboard a bus outside a Tam Linhas Aereas SA jet at one of Sao Paulo's two airports, Brazil's Globo TV reported. When the crew closed the jet's door because the plane was full, some of the passengers got off the bus in an attempt to stop the plane from leaving. It was unclear how many people were involved in the protest. Police removed the protesters from the tarmac, but the flight was delayed for more than two hours in a repeat of similar incidents last week, when Brazilians invaded runways at several airports plagued by delays just before Christmas. Tam did not immediately respond to an e-mail message seeking comment and the phone at the company's press office went unanswered. Leonel Rossi Junior, international affairs director for the Brazilian Travel Agency industry group, said the air travel chaos since late October has sent sales of tour packages plummeting by 15% just as the industry enters its busiest season. Brazil is heading into high holidays but because of the flight delays many Brazilians are now considering driving instead of flying to vacation destinations. Tour operators also fear that North Americans and Europeans seeking to escape the winter will be spooked away from Brazil by incessant media images of travellers sleeping in airports while awaiting flights. Last weekend TAM contracted eight Brazilian Air Force aircrafts to help with the situation but so far to no avail. Last week six TAM aircrafts were grounded for maintenance. Brazil's air travel system has suffered repeated bouts of chaos since September, when a business jet and a Boeing 737 flown by Gol Linhas Aereas Inteligentes clipped wings over the Amazon jungle. The business jet landed safely but the Gol lost part of a wing and crashed into the jungle, killing 154 people. National air traffic has jammed repeatedly since then, owing to equipment failures, severe thunderstorms and air traffic controllers staging work slowdowns to protest long hours and low pay.