Tobacco advertising banned in Buenos Aires City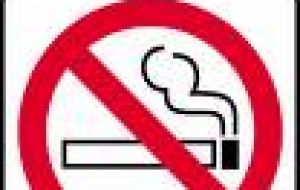 Public advertising of tobacco in Buenos Aires City has been banned as from the first day of 2007, under municipal law 1799 passed in late 2005, amid a drive to curb smoking-related illnesses in Argentina that according the national government kill 40,000 people a year.
The city last October banned smoking in cafés and restaurants smaller than 100 square metres after banning smoking in state premises in 2005. Other cities like Tucumán, Santa Fe and Córdoba have enforced similar legislation. Buenos Aires City ban means a severe blow for public advertising as tobacco firms reportedly rank among the top 10 advertisers. National Health Minister Ginés González García last year sent to Congress a federal anti-tobacco bill which was approved by six Senate committees but the Senate finally decided to postpone the debate for this year. Jorge Capitanich, a Peronist senator for Chaco, was quoted as saying that fellow Peronist Guillermo Jenefes, a senator from the tobacco-producing province of Jujuy, was one of the legislators pushing for the postponing of the debate. He added that Jenefes is a tobacco producer himself. According to the World Health Organization (WHO) Argentina tops the Latin American ranking of smokers. The WHO said that 40.4 percent of adult Argentines smoke. In Venezuela that ratio is even higher â€" 40.5 percent â€" but Argentines smoke an average of 1.500 cigarettes a year while Venezuelans smoke 1,080 a year. Also, in Argentina, nearly a third of young people smoke.