Latinamerican currencies exposed to appreciation tendency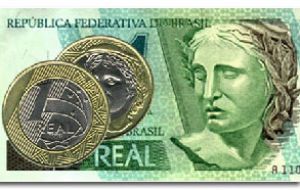 Latinamerican currencies are expected to begin 2007 with the same upward tendency as during the end of 2006 as foreign investors' flock to emerging markets.
However analysts are close monitoring United States indictors particularly the Federal Reserve minutes of the last meeting which will be made public this Wednesday, and could give an indication about the future evolution of interest rates. Economic stability and more attractive returns given low interest rates have sent many funds pressing on emerging markets' currencies. "The first week should see Mexico and Brazil stable but Chile has a growing problem and is the fall of copper prices which is now in the range of 2.8 US dollars per lb", reported London analysts who pointed out that the Chilean peso actually ended 2006 with a slight depreciation, 3.95%, vis-à-vis the US dollar. The Mexican peso closely tied to the evolution of the US economy and the US dollar could begin loosing ground if the US does not address the gigantic disequilibrium it faces, trade and fiscal. However in Argentina and Brazil with growing foreign interest in domestic bonds, local currencies are hiked and Central Banks forced to daily purchases of hundreds of millions of US dollars to contain and if possible revert the influence of funds moving in. This is particularly disturbing for Brazil that this year managed another record trade surplus of 47 billion US dollars and has the influx of foreign funds which have appreciated the local currency, Real, to another high of 2.15 Reais to the US dollar. But a strong Brazilian currency hinders exporters, who receive less Reais for their overseas sales and have seen their costs in local currency soar. A top ranking Brazilian official, Carlos Kawall, Treasury Secretary recently resigned alleging "personal reasons", but analysts in Sao Paulo believe the truth must be looked for on the ongoing debate among Brazilian economists as how to address "success" and a strong currency without harming production and exports. The Real ended 2006 with a 8.13% appreciation against the US dollar. Argentina on the other hand which has a different approach, an exchange rate that favors exports, managed a slight 1.29% depreciation against the US dollar while at the same time increasing international reserves by 13.5 billion US dollars.