Another record year for Lan with profits up 64% in 2006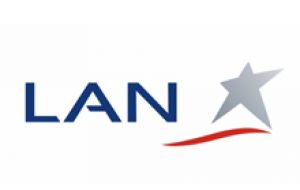 Chile's flag carrier LAN Airlines announced on Wednesday net profits of 241 million US dollars in 2006, up 64.4% over the 147 million US dollars of 2005.
LAN also reported a net profit of 93.6 million US dollars in the fourth quarter, 88% above the same period in 2005. Estimates for Q4 stood at 73 million US dollars. LAN which is one of the biggest and most reliable airlines in Latin America with affiliates in Ecuador, Peru, Argentina and the Dominican Republic, said total revenues in 2006 grew 21.1% to 3.03 billion US dollars. Revenue from passenger traffic rose 24.2%, and revenue from cargo transport climbed 17.8%. LAN said the increases were due to growth in its international business, the opening of new routes, an increase in its passenger-per-kilometre ratio and the consolidation of the airline in the Argentine market. LAN carried 15.9% more passengers on international flights in 2006 than in 2005. The Chilean flag carrier also revealed that higher fuel costs represented an increase in operational costs of 71 million US dollars over 2005.