New Editor for Falkland Islands Association Newsletter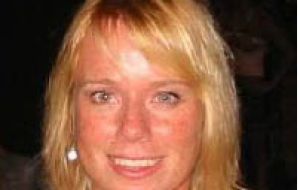 The Falkland Islands Association announced the appointment of a new editor for their newsletter. She is Mrs Lisa Johnston, a Falkland Islander who was editor of Penguin News, the Islands' weekly newspaper from 1994 until 2002.
Lisa will take over on 23 February when she returns to Stanley after a spell in Cyprus with her husband who worked for the British Forces Broadcasting Service. "I'm honoured and excited to be offered the chance to edit a publication that has been such a valuable source of information over the years to the many friends of the Falkland Islands", said Lisa. David Tatham, Chairman of the Association said: "We are very pleased that Lisa, whom we all admired as editor of Penguin News, will be taking over our Newsletter, which is a voice for the Association and indeed for supporters of the Falkland Islands worldwide. We distribute nearly 5,000 copies to members of the Association and to opinion formers and members of parliaments in many countries. We are all very grateful to Major Ronnie Spafford who has edited the Newsletter on a voluntary basis for the past two issues and who will continue to act as a contact point for the Newsletter in the UK."