Venezuela offers financial support to Ecuador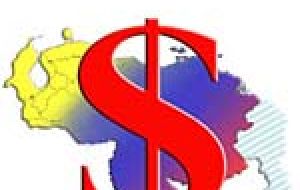 Venezuela has set aside 500 million US dollars for cooperation with Ecuador although how the financing would be extended has still not been decided, said Thursday Venezuelan Finance minister Rodrigo Cabezas.
However Cabezas admitted that he favored having Venezuela purchase Ecuadorian government bonds, "but financing would take place late this year or in 2008". Ecuador's recently elected President Rafael Correa, a close ally of Venezuelan President Hugo Chavez, has threatened to default on his country's 10 billion US dollars foreign debt so he can divert funds to combat poverty and for welfare programs. Correa's government last week met the first 135 million US dollars interest payment of his term, signaling that internal political struggles, including a bid to rewrite Ecuador's constitution, may postpone the restructuring plan. ''Ecuador doesn't have a short-term problem paying its debt, but we're offering to help anyway'' Venezuelan Minister Cabezas told reporters today in Caracas. Venezuela has used record oil income to provide aid to allies throughout the region, including Nicaragua, Bolivia and Argentina. The Chavez government, which in December agreed to refine Ecuador's crude oil for free and help develop natural gas and energy industries, may now help Correa follow through on debt restructuring. Venezuela also announced plans to sell 1.5 billion US dollars of so- called ''BonoSur,'' dollar-denominated bonds with Argentina next week. The countries will split proceeds, with Argentina's portion to mature in 2015, Cabezas said. He didn't offer details about Venezuela's part of the issue. The Finance Ministry will release details of the issue on Monday morning, before putting the bond on the market around 9 a.m. in Caracas. Venezuela also plans to announce the sale of a bond by state oil company Petroleos de Venezuela SA ''soon,'' Cabezas said In Caracas also Venezuela's state-funded Bandes development bank said in a statement Thursday that it would provide the financial aid to Argentina's Sancor milk-producing cooperative in exchange for "powdered milk at competitive prices". This was one of the objectives of Argentine president Nestor Kirchner's visit this week to Venezuela. An initial disbursement of 15 million on Thursday will provide capital to help start production at the cooperative. The remainder would be disbursed at a later date: first, another 40 million in capital and then 80 million for debt payments said the Bandes release. In related news Ecuadorian Energy Minister Alberto Acosta announced plans to rejoin the Organization of Petroleum Exporting Countries (OPEC), reported the Quito press. Ecuador will seek OPEC's endorsement for the country's oil plans, including financing issues and a request for Algeria's counsel on matters related to natural gas added Acosta. Ecuador is the fifth-largest producer of oil in South America, approximately 530.000 barrels per day exporting 70% of the production.