South Africa looking into windfall tax for mining industry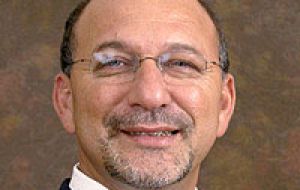 Mining companies may be required to pay a windfall tax in South Africa if the recommendations of finance minister Trevor Manuel's task team are implemented, South African daily Business Day reported this week.
The paper said a report by the task team suggests the government look into broadening the proposed windfall taxes in the synthetic fuels industry to the wider mining companies. An approach much extended among the new populist regimes in Latinamerica. Manuel said last week in his budget statement that he would consult the oil industry over a proposal for a windfall tax on synthetic fuel producers such as listed petrochemicals company Sasol and state-owned PetroSA. The progressive tax rate, which would kick in when commodity prices passed a price threshold, would be included in the Mining Royalties Bill, which already proposes mining companies pay a percentage of turn-over to the state to exploit non-renewable resources, the report said. Business Day added the recommendation was ostensibly made to deal with the issue of excessive profits in one fell swoop, with the report stating that 'if the claims of a minerals 'super cycle' are proven to be true, it may give rise to ad hoc future windfall tax investigations on other commodities'. But the Chamber of Mines of South Africa rejected calls from a government task team to incorporate the windfall tax on mining companies into the Mining Royalties Bill. Chamber of Mines chief economist Roger Baxter said there had been no consultation with the mining industry over such a proposal. He said the recommendation to extend a progressive tax rate on the mining sector was outside the task team's mandate. "To be brutally frank, one has to look at these things and understand there may be mischievous intent behind it," Mr Baxter said, adding that the deputy director general of finance had said windfall taxes would not be part of discussions about the Mining and Royalties bill. The government is currently preparing a second draft, with a further round of consultation among the mining sector expected to end in June before a final version is submitted by the end of the year. Mr Baxter said a windfall tax had never been raised. The bill, first proposed in 2003, must be implemented by May 1, 2009.