Three months summer season attracts 23 million tourists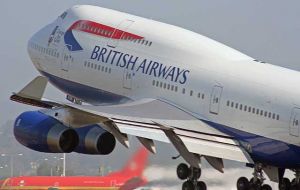 With the summer season almost over Argentina had a record year in the number of tourists and money spent according to the Tourism Secretary in Buenos Aires.
From December 15 to the end of February the number of tourists arriving in the country's main vacation destinations was slightly above 20 million people, which represents a 6% increase over the same period a year ago, said Tourism Secretary Enrique Meyer. "With February over, the number of tourists reached 20.248.576 which compares favorably with the 19.068.655 of the same period in 2006. This represents a 6.2% increase" according to a primary survey by the tourism office. As to the money involved it was estimated in the equivalent of 4.4 billion US dollars. However no figures were available for the same period a year ago, although indications at the beginning of the season were that the increase was in the range of 15%. January was the month which concentrated most tourists, 44.9%. "The available data indicates that estimates at the beginning of the season forecasting 23 million tourists with an average stay of six nights will be reached by March 15", points out a report from the Tourism Secretary. Argentina's Atlantic coast with its string of beaches was the main magnet for tourists followed by Cordoba which received 4.125.344 tourists, 8% above last season with an occupancy rate of 62%.