Uruguay's economy expands fourth year running; 7% in 2006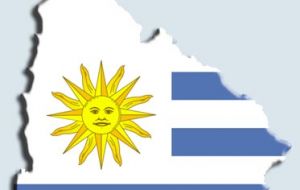 Uruguay's economy expanded 7% in 2006 boosted by the communications and transport sectors according to the latest release from the country's Central Bank.
This is the fourth year running that the Uruguayan economy has been growing helped by strong international prices for commodities and domestic demand for agriculture and manufactured goods. GDP in the fourth quarter of last year was up 1% over the third quarter. The Central Bank estimates that the Uruguayan economy is set to expand 4.5% in 2007. In 2005 the economy grew 6.6%. "We're not surprised by the results. An interesting element to underline is the negative effect that certain imports had for the overall economy such as the price of oil", said economist Adrian Fernandez from a local think tank. However Fernandez said that 2006 was more like a "hinge year" because growth through exports is loosing momentum and the domestic market is beginning to pick up". According to the Central Bank report, "Transport and communications" expanded 12% in 2006, pushed by the demand for cellular phones followed by "manufacturing", 8.5% and agriculture, 8.3%. In manufacturing the most dynamic items were "machinery and equipment" and the chemical industry. Agriculture expanded given excellent wheat, barley and soybeans crops plus the increase in beef production given the access to new markets. Exports expanded 7.6% in physical volume pushed by the increase among others of overseas sales of transport material; beef produce; different foods; plastic and cattle related goods, according to the Central Bank report. In the fourth quarter of 2006 "Retailing, restaurants and hotels" expanded 3.9% and "Transport and communications", 2.3%. The Uruguayan economy expanded 1.5% in the first quarter of 2006 compared to the fourth quarter of 2005; 3.5% in the second quarter of 2006 and 0.9% in the third quarter.