Gibraltar recommends trilateral dialogue process for Falklands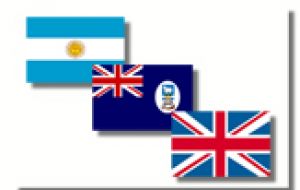 Gibraltar Government agrees with Rafael Estrella, one of the architect's of the current Spanish government dialogue policy and now Spain's Ambassador to Argentina, that the Trilateral Forum of Dialogue model could be usefully applied to the Falklands, reports the Gibraltar Chronicle.
"The Gibraltar Government would have no hesitation in recommending to the Falkland Islands and Argentine Governments a democratic process of dialogue which enables the sides to build better relations, to reach agreements and to co-operate on matters that benefit citizens without any of the parties having to compromise their position on matters such as sovereignty and self-determination" said the Gibraltar elected parliamentary government. "Contrary to the headline in Friday's issue of the Gibraltar Chronicle there is no such thing as the "Cordoba Process". There is a Trilateral Forum of Dialogue (Spain, UK and the Rock) which produced its first set of concrete agreements at a meeting in Cordoba. Those agreements, but not the Forum Dialogue, are collectively referred to as the Cordoba Agreements. The Government looks forward to the Trilateral Forum producing many other co-operation agreements in other cities".