Chile's ambitious project to triple beef production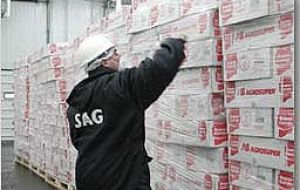 In three years time Chile could triple its beef production from the current 247.000 annual tons to 750.000 tons according to the country's Cattle and Sheep Genetics improvement Council which depends from the Ministry of Agriculture.
Hernan Rojas president of the Agriculture Development Institute said that an improved management of herds and investment in production promotion could lead to a significant improvement in the production and quality of Chilean beef. "The target is a long term policy which enables the harmonizing of market and meat distributors demand with the production from small and medium farmers who in Chile hold 42% of all the cattle", said Rojas. "Genetic improvement must be accompanied by environmentally friendly policies and incentives to better pastures and irrigation to ensure the correct feeding of cattle herds", added Mr. Rojas. The first step of the genetics plan for small and medium cattle farmers must be access to state of the art technology, specialized advisors and artificial insemination, which together with breed crossings and reliable monitoring and traceability helps achieve more homogeneous cuts and better export quality beef with interstitial fat. The beef production promotion project established a five year timetable for the achievement of the goal. The Genetics Improvement Council is made up with officials from different Ministry of Agriculture Offices, University academics from the Agriculture Schools, Angus cattle breeders associations, meat distribution organizations, the southern regions of Chile and farmers associations.