Chile launches tenders for oil and gas in Magallanes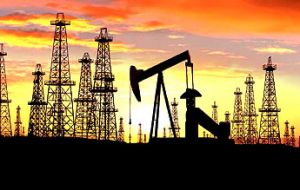 Chile invited on Friday local and foreign companies to invest in the exploration and production of oil and natural gas at 10 promising blocks in the Magallanes region, on the southern tip of South America.
Mining Minister Karen Poniachick said seven blocks are being offered to private companies and the other three will be operated jointly with Chile's state-owned National Petroleum Company. The government expects some 200 million US dollars will be invested in exploration. The ten blocks cover an area of 32.356 square kilometers, six are on shore, three offshore and one is mixed. Contracts will have a life span of 35 years with exploration lasting between seven to ten years. Chile imports about 98% of the oil and 75% of the gas it uses domestically. In recent years, crucial gas imports from Argentina have become increasingly unstable. Since 2004 Chile has been exposed to greater and longer gas supply cuts because Argentina privileges domestic demand. "We expect to sign the contracts by the end of this year," Poniachick added. "Should this process be successful, it will have a strong impact on the economy of Magallanes, in terms of employment and investment." Poniachick said the Magallanes region, 3.200 kilometers south of Santiago, has produced more than 500 million barrels of oil in the past, as well as natural gas. Recent exploration in the area and in Chilean Tierra del Fuego, next to the Magdalena lake have proved promising.