Latinamerica energy future is promising but autarchic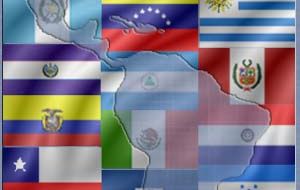 Latinamerica is set to invest 267 billion US dollars in energy projects in the next two decades according to the United Nations Economic Committee for Latinamerica and the Caribbean, CEPAL.

The funds should help to ensure energy provision and expand production from renewable sources which currently represent less than 25% of the region's supply, said Fernando Sánchez-Albavera head of Cepal Natural Resources Division. Brazil is forecasted to absorb a third of those funds while in Bolivia, Colombia, Peru, Venezuela and Ecuador (all of them with significant energy reserves) much will depend on current government and private sector exploration investment decisions. Regarding Argentina, according to Cepal, the situation depends on a prices "signal", which today discourage prospective gas exploration investments added Sanchez-Albavera. The report also indicates that in Bolivia and Venezuela the nationalization process did not trigger a scare of long term investment as was predicted, because "prices continue to be most attractive", and oil is still below its record real price of 1980. The sum programmed by Latinamerica, which is equivalent to a global 7% by the year 2030, is expected to facilitate regional connections although not necessarily an integration of the energy systems, point out Sanchez-Albavera. "The tendency seems to be for countries to create autarchic solutions, which ensure geopolitical security, before accepting other options that could turn them excessively dependent on their neighbors". This means that in the event of gas and oil sales among neighboring countries "this will not evolve in integrated energy production and distribution models, such as having Brazilians purchasing electricity from Chile". Sanchez-Albavera also pointed out that there are geographic barriers which make integration difficult and therefore recommended "pragmatic solutions, with in depth scrutiny of project after project".