Airlines worldwide paper ticket replace in June 2008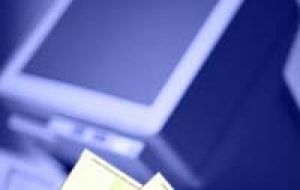 "The International Air Transport Association (IATA) today announced it has placed its final order for paper tickets. Some 16.5 million paper tickets were ordered from 7 specialized printers to supply the 60,000 accredited IATA travel agents in 162 markets around the world until 31 May 2008.
From 1 June 2008, 100% of tickets issued through the IATA Billing and Settlement Plan (BSP) will be electronic. IATA's settlement systems issue over 400 million tickets annually. With the volume of paper tickets now at 16% of the total and an approaching deadline for the elimination of paper, the final order of tickets was made. The order volume of 16.5 million took into account an estimate of current paper ticket stocks and estimated demand in order to ensure a robust supply of tickets to meet demand. Upon fulfilment of the final order, suppliers will decommission their ticket printing operations for IATA". "This is 'last call' for paper tickets," says IATA director-general and CEO Giovanni Bisignani. "It's been 38 months since we launched the drive for 100% e-ticketing as part of IATA's 'Simplifying the Business' initiative. E-ticketing went from 16% in June 2004 to 84% today. And in just 278 more days the paper ticket will become a collector's item." "We are changing an industry, with tangible benefits for travellers, agents, airlines and the environment," adds Bisignani. "Consumers enjoy the convenience and flexibility of paperless travel. Agents have the opportunity to broaden the scope of their business and serve their customers remotely. "The cost saving of $9 for every e-ticket compared to a paper tickets adds up to $3 billion in annual savings for the industry. Eliminating paper will save the equivalent of 50 000 mature trees each year. E-ticketing is a winning proposition for everyone," adds Bisignani, whose organisation represents over 240 airlines comprising 94% of international scheduled air traffic.