WTO to investigate alleged Chinese industrial subsidies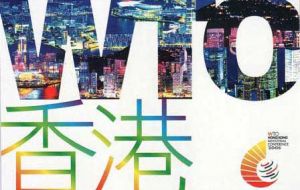 The World Trade Organisation announced Friday it will investigate whether Chinese industrial subsidies breach international trade rules following a complaint by the United States and Mexico.
The joint US/Mexico complaint targets tax breaks China allegedly offers to its companies if they buy Chinese supplies instead of imported goods and other tax benefits that appear to be based on the export performance of companies. WTO's Dispute Settlement Body (DSB) accepted the complaint after Beijing blocked an initial request in July, following on global trade procedures. US officials have argued that state subsidies for steel, paper, information technology and other industries allow China to export its goods cheaply and prevent US companies from competing fairly. For its part, China said it was "deeply regrettable" that the US and Mexico have persisted in their complaint, and stressed its confidence that the relevant measures were consistent with its WTO obligations. "China has showed good faith to find a positive solution to this dispute throughout such consultations and is still ready to do so in a reciprocal way with the complainants", said the official Beijing communication. The complaint comes amid growing pressure in Washington, and Mexico, to respond to burgeoning trade deficits with China and concerns that Beijing is flouting rules used by most trading partners. The US, together with Canada and the European Union, also requested a WTO panel in September 2006 to help settle a dispute over automobile parts. The complainants accuse China of imposing charges that unfairly discriminate against imported parts. The complaint is ongoing and a judgment is expected in January 2008. Washington has also been holding talks with Beijing since April 2007 over what it claims are unfair Chinese measures regarding the commercialization and distribution of some audiovisual products, though as yet it has not sought recourse to the WTO. China on Friday also blocked a separate complaint by the United States accusing it of violating intellectual property rights, the WTO said. The US lodged its complaint at the Geneva-based global trade body on August 13. The DSB is obliged to adopt the complaint at its next meeting on September 14, unless the US withdraws it in the meantime. "In pursuing this action, the United States is seeking to eliminate significant structural deficiencies that give pirates and counterfeiters in China a safe harbor to avoid criminal liability, " the US trade office said when the complaint was first launched. China said on Friday that it believes its measures are consistent with WTO rules, and that it takes its intellectual property commitments very seriously. In related news it was announced from Beijing that a Chinese court sentenced DVD pirates to pay Twentieth Century Fox Film Corporation and other Hollywood cinema studios a fine of 25.000 US dollars for film recordings. The Popular Court is located in the Xicheng district and the defendant the Beijing Yongsheng Century International Cultural Development Corporation. Apparently the films illegally copied and commercialized are the "Lord of the rings" and "The day after tomorrow". The other five companies were not identified.