General election in Gibraltar "between now and New Year"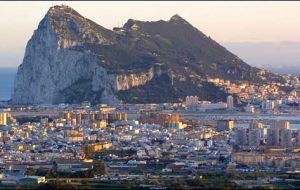 Gibraltar's Chief Minister Peter Caruana confirmed that an election will be called before the New Year, reports the Chronicle.
The statement came after Mr Caruana assembled GSD party activists at a busy John Mackintosh Hall on Monday evening. They were put on alert and told to be ready for an election "between now and the New Year", an indicator that the election will be held within four months, not just called. Mr Caruana keeps the date of elections vaulted in his chest and even the closest of confidantes is kept in the dark until the final ministerial meeting that heralds a press conference. In theory Gibraltar could actually hold out until April 12, 2008 when an election would be obligatory. Under the Constitution, if an election has not already been called the Governor must dissolve the Parliament at the expiration of four years from the date when the Parliament first meets after any general election of Elected Members. Whilst the last election was November 27, 2003 the House did not meet until January 12, 2004. The Constitution also states: "Writs for a general election of Elected Members of the Parliament shall be issued within thirty days of the date of any dissolution of the Parliament. A general election shall be held not later than three months after the issue of a writ for a general election and a meeting of the Parliament shall be appointed to commence within thirty days of the date prescribed for polling at any such general election". The GSD has not actually held an election under pressure of a dissolved parliament and Mr Caruana has told his supporters that this will not happen this time either.