London becomes world's most expensive city for dining out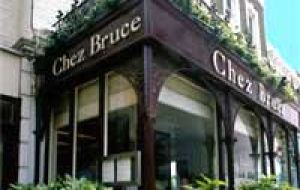 London has overtaken Tokyo and Paris to become the world's most expensive city for dining out, a new international survey revealed Wednesday. At an average of £ 39.09 (57.40 euros, 74.08 dollars), the price of a three-course meal for one in the British capital city has increased by 2.9% from 2006.
According to the survey for the Zagat restaurant guide Paris is ranked second with £ 35.37 (51.93 euros, 71.86 dollars), ahead of Tokyo, which was the most expensive last year but is now third with an average £ 35.10 (51.54 euros, 71.30 dollars). "London prices have been edging up, but still it's a surprise," said Tim Zagat, who founded the guide with his wife, Nina. "It's now one of the greatest places in the world to eat: It's got depth and diversity. Paris, which used to be best, has never diversified, maybe because they like their French food so much." In New York, the same meal, including one drink, tax and service, costs a mere £19.30 (28.47 euros, 39.39 dollars) says the Zagat survey. "It's astonishing to see how expensive the London dining scene has become but as indicated by this survey, the city still offers many great values -- both in terms of quality and price". Londoners eat out on average 2.5 times a week, whereas New Yorkers and Tokyo residents do so 3.4 and 3.6 times per week respectively. Between 5,000 and 10,000 people were questioned in 45 cities around the world for the study, which was published along with the Zagat 2008 London Restaurants guide. Zagat also has more than 300,000 surveyors who review restaurants online using factors such as food, decor, service and cost. Tom Aikens, the British chef who opened a brasserie last year near to his flagship Chelsea restaurant, said that while high prices for dining out are in line with the cost of living in London, people shouldn't have to face huge bills to eat well. "High prices are part and parcel of living in London, which is very much an expensive city now" Aikens said Wednesday in an interview at One-O-One restaurant in Knightsbridge, where Tim and Nina Zagat hosted a party for chefs including Giorgio Locatelli of Locanda Locatelli and Michel Roux Jr of Le Gavroche. "Everyone should have the chance to get good food, good service and a good experience," said Aikens, who plans to open a fish-and-chip shop in coming weeks. "London provides a huge diversity of restaurants, and restaurants in the future are going to be more moderately priced and more focused on green issues." Roux said he disagreed with Zagat's findings on price and that Paris is much more expensive than London for fine dining. "Anyone who eats in a Michelin two- or three-star restaurant in Paris knows exactly what I mean: It's almost double," he said in an interview at the Zagat event. "Lunch at Le Gavroche costs £48 and that includes everything. It's a bargain." Gordon Ramsay's flagship establishment loses the top place in Zagat London Restaurants 2008, overtaken by a suburban eatery. Chez Bruce, which holds a single Michelin star, beats Ramsay's three-star establishment on Royal Hospital Road, where dinner costs £107, compared with £57 at Chez Bruce. Ramsay had held top place for food for seven years. Ramsay's decline follows a similar finding in Harden's London Restaurants' guide last month, which showed Chez Bruce taking over top place for food. Ramsay, known for his appearances in TV programs such as Hell's Kitchen, has nine eateries in London alone and opened a restaurant in New York last November. L'Atelier de Joel Robuchon was named best newcomer by Zagat, followed by Theo Randall at the InterContinental and Mews of Mayfair. The three most popular restaurants are Wagamama, Nobu London and the Ivy, all three unchanged from last year. Zagat, 67, said New York was his favourite city for dining, followed by London and then Tokyo or Shanghai, with Paris fifth. The guide's rankings are based on input from 5,336 diners. Tim and Nina Zagat founded the guides as a hobby in 1979.