Argentina: record corn crop; mixed views on soybeans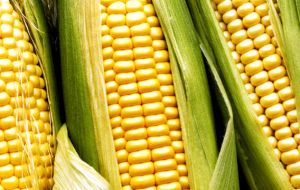 Argentina's 2007/08 corn crop could surpass last season's record output by more than 10% but analysts had mixed views on soybeans' potential due to concerns about yields. The country produced 21.8 million tons of corn last season and a record 47.6 million tons of soybeans.
"With the growth in area that we've seen, we could produce 23 or 24 million tons of corn," said Ricardo Baccarin, an analyst at Panagricola consulting firm. Argentina's Agriculture Secretariat forecasts 2007/08 corn area of 4 million hectares, up from 3.58 million last season. Argentina is the world's second corn exporter and third soybean supplier. The U.S. Department of Agriculture forecasts Argentina's 2007/08 corn crop at 22.5 million tons. "The significant expansion in acreage will lead to greater production, even if we don't reach last year's yields" said Diego Bancalari Sola, an analyst at the Buenos Aires Grain Exchange. Last season, corn yields exceeded 10 tons per hectare in the central growing region. "It would be too optimistic to think we'll have the same yields as last year" he added. "Corn production is seen at 25 million tons and some optimists talk about as much as 30 million tons" an official at the Argentine Rural Society's institute for economic studies said, asking his name be withheld. "Last year we had exceptionally high yields, and in this campaign everything will depend on weather conditions during the crop's crucial growing stages" he added. Regarding the soybean crop analysts differ much more. Bancalari Sola said that while soybean yields are expected to slip versus last season, greater acreage should compensate for that, leading to stable production. Argentina is the world's largest supplier of soy-oil and soy-meal. The government expects soy area to expand to a record-large 16.5 million hectares, up from 16.15 million in the 2006/07 season. Moist soils helped Argentina's 2007/08 soy-sowing campaign gather speed last week in important farming areas, the Buenos Aires Grains Exchange said in its weekly crop progress report. By Friday farmers had planted 4.5% of the 16.8 million hectares estimated by the exchange for sowing this season, 2.5 percentage points more than the prior week and 2 points ahead of last season's pace. Argentina planted 16.1 million hectares with soybeans in 2006/07, according to the exchange, and most of the extra hectares will be in Northern provinces such as Chaco and Salta. "Current soil moisture levels and weather forecasts point to a very good start to sowing, with more than 700,000 hectares more than the last season seen," the report said. Baccarin said he expects production to rise as a result. "Many of the new soy areas were once ranching lands and they are expanding northward. With yields similar to those of the last three years, it is likely that the harvest will be around 50 million tons" said Baccarin. Argentine farmers recently began planting 2007/08 soybeans, and they normally hit their stride in November. "There is still uncertainty regarding production. The increase in sowing area is not as big for soy and we cannot expect record yields like we had last year, which were close to 3 tons per hectare" the Argentine Rural Society official said. "Everything will depend on whether there is sufficient rain, but with this acreage we could have a harvest of about 45 million tons," he said. The USDA forecasts Argentina's 2007/08 soybean output at 47 million tons. The Buenos Aires Grains Exchange reported that farmers continue to bring in 2007/08 wheat in marginal northern areas, while the moist conditions further south mean crops are maturing well. The USDA estimates Argentina's 2007/08 wheat crop at 14.5 million tons, and the grains exchange said production should exceed last season's output even though farmers dedicated less land to the crop. In its weekly crop progress report, the exchange said 74% of wheat plants are in good or very good condition. "Crops that are in a good or very good condition are in the majority, something that contrasts noticeably with last season when plants in western and northern wheat areas were mainly poor or average," the report said. In parts of Buenos Aires province, which accounts for 60% of Argentine wheat output, farmers are applying fungicides due to the damp weather of recent weeks.