EU agriculture reform blueprint passes first test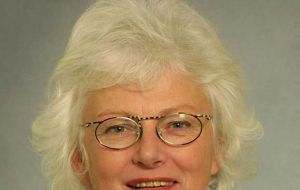 European Union farm ministers gave a fairly warm welcome this week to a blueprint for reforming agriculture policy, focusing on ideas for making countries spend more on rural development and planned subsidy ceilings for large farms.
Last week, EU Agriculture Commissioner Mariann Fischer Boel unveiled her so-called "health check" of the Common Agriculture Policy (CAP), a lavish program that devours 40% of the EU budget. While the ministers were mostly encouraging in their initial reactions to the paper, several raised concerns about a proposal that would force them to channel increasingly more direct farm subsidies into projects designed for improving the countryside. Some of the EU newer members, such as Poland, were worried that money that would normally have gone straight to farmers might get "lost" from agriculture. Other countries like Germany wanted Fischer Boel to justify the extra compulsory spending. And a plan to reduce handouts to larger farms, with bigger cuts for higher overall subsidies in a tiered system of income thresholds, drew criticism -- as expected -- from countries including Britain, Germany, Slovakia and the Czech Republic. Discussions on the broad policy document will continue until March, providing the basis for Fischer Boel to draw up formal reform proposals in April or May. These would then be for ministers to negotiate and endorse by the end of 2008. "The Council (of EU ministers) sent a clear signal to the (European) Commission that it should continue along these lines and go into further depth," Portugal's Agriculture Minister Jaime Silva told a news conference after the discussion. "A majority of member states considered the Commission's approach to be positive" he said. Several countries, notably Spain and the EU agricultural powerhouse France, said Europe should remain self-sufficient in food production by way of a sustainable farm policy. Fischer Boel's plan, which could enter into force by the end of 2008, contains suggestions for limiting the safety-net public storage system for cereals, apart from wheat -- and also asks whether many of the "old-style" CAP supports, such as production quotas, support prices and export subsidies, are still relevant.