Billiton insists in building the world's largest mining group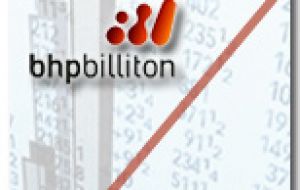 Mining group Rio Tinto said the takeover approach of about 130 billion US dollars from BHP Billiton is "a couple of ballparks away" from its true value.
Rio Tinto CEO Tom Albanese said BHP's all-share move did not recognise his company's future prospects. He told Australia's ABC TV station that the market agreed Rio was worth more. BHP Billiton has offered three of its shares for every Rio Tinto share, and Rio shares are trading at about a 17% premium to the offer. "We've seen the market move well past the BHP proposal, which we rejected, and the market to some extent is speaking," Mr Albanese said. "It's basically saying that: 'Yes, we agree it's worth a lot more,'" he said. Albanese did not offer an opinion of Rio Tinto's worth, but said it was "ballparks away" from the BHP proposal. If the approach were to succeed, it would be the world's second-biggest takeover deal after mobile phone giant Vodafone's purchase of Mannesmann in 2000. Rio Tinto has said it will spend at least 2.4 billion on new mines and increase its dividend as it battles to fend off the bid from BHP Billiton, the world's biggest mining group. Analysts say that Rio's refusal to team up with BHP is indicative of its conviction that mineral and metal prices will stay high for years to come, fuelled by strong demand from emerging economies such as China and India BHP Billiton has responded to Rio Tinto's rejection by saying it still hoped its rival would warm to the "irresistible logic" of its takeover bid. "The bottom line here is simple -- these two companies are worth more together than apart," BHP chief executive Marius Kloppers said last week. But the merger proposal has not gone unnoticed outside the financial markets, since it would create a global giant in coal, iron ore, copper and aluminum. Opposition has emerged from steel mills and lobby groups in Asia and Europe, who fear such a concentration of supply, would be pernicious for minerals market prices.