Argentine export boom forecasted to reach 55 U$S billion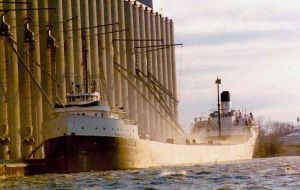 Boosted by bull-market prices for commodities, record crops and a surge in industrial shipments Argentina's exports in the first eleven months of 2007 equaled the whole of 2006 and for the first time ever crossed the 50 billion US dollars benchmark.
Officials predict that Argentina will end 2007 with record exports of 55 billion US dollars and a surplus of 10.5 billion US dollars. The November trade surplus was 1.039 billion US dollars, 20.5% higher than the same month a year ago accumulating in the eleven months period 10.8 billion US dollars surplus according to the latest release from the country's Statistics and Census Institute, Indec. November's numbers also reflect the characteristics of the current boom in Argentine trade: export prices soared 21% and volume, 9%. However imports also expanded 35% in November with prices going up 5% and the volume 28%. Imports included soy beans from Paraguay to comply with industrialized food exports, fertilizers, agriculture chemicals together with iron ore for steel foundries and pipes for the oil and gas industry. But fuel and lubricants imports were the items which most increased 193% apparently to help cope with the energy shortages. Farm produce represented 49% of November exports, (almost 2 billion US dollars) followed by manufactured goods (1.7 billion US dollars). In the first eleven months of 2007 manufactured goods overseas sales increased 15% in value but raw materials showed the largest impact, 43%. Mercosur figures as Argentina's main export market with 23% of trade, followed by the European Union, 18%, and the Pacific rim nations including China, Japan and India with 18% and 11% Nafta country members (US, Canada and Mexico). As to imports Mercosur country members supply 37%, mainly Brazil, followed by Asia and the Pacific, 19%; EU, 17% and Nafta, 15%.Overall eleven months exports totaled 50.2 billion US dollars, up 19% over 2006 while imports jumped 30% to 40.9 billion US dollars. This meant a 13.6% reduction in the surplus compared to the same period a year ago to 9.36 billion US dollars. But local analysts also point out to the fact that "an important component in prices (and US dollar weakness) helps to understand two thirds of the trade growth, while volumes continue to evolve moderately". Actually prices on average increased 11% and volume 8%.