Individual privacy protection worsened in 2007, report says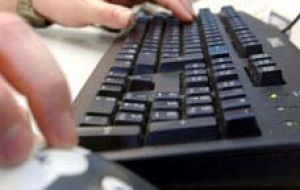 Privacy protection for individuals worsened around the globe in 2007, as governments stepped up surveillance and data-gathering to improve security, according to a report by two advocacy groups.
India, which wasn't ranked in 2006, was classified as an "extensive surveillance society," which is sixth out of seven clusters based on growing levels of surveillance. It ranks among the 21 countries with the "worst" record when it comes to intercepting communications. "Parliaments throughout the world have enacted legislation intended to comprehensively increase government's reach into the private life of nearly all citizens and residents," the Washington-based Electronic Privacy Information Center and the London-based Privacy International said in the report. It called "the fundamental right of privacy fragile and exposed." Among the 47 nations ranked in terms of privacy protection, the US and the UK came in near the bottom, in the "black" category, which denotes "endemic surveillance" and also includes Russia, China and Singapore, according to the report. Greece was the top-ranked country, followed by Canada, Romania and Hungary. "Despite political shifts in the US Congress, surveillance initiatives in the US continue to expand, affecting visitors and citizens alike," the advocacy groups said in a statement. Meanwhile, surveillance initiatives "have caused a substantial decline in privacy across Europe, eroding protections even in those countries that have shown a traditionally high regard for privacy," according to the report. "The privacy performance of older democracies in Europe is generally failing, while the performance of newer democracies is becoming generally stronger." Argentina scored higher than 18 of the 27 European Union (EU) according to the report. The UK was "the worst ranking EU country," the advocacy groups said in the report. Germany, which was ranked No. 1 in 2006, fell to the same ranking as Argentina for 2007, according to the report. A German privacy group this week asked the federal constitutional court to suspend a law requiring telecommunications companies to keep detailed records of phone and Internet usage. "Competing 'public interest' claims on the grounds of security, law enforcement, the fight against terrorism and illegal immigration, administrative efficiency and welfare fraud have rendered the fundamental right of privacy fragile and exposed," the report said. "The 2007 rankings indicate an overall worsening of privacy protection across the world, reflecting an increase in surveillance and a declining performance of privacy safeguards."