Venezuela interested in Antarctica and its rich resources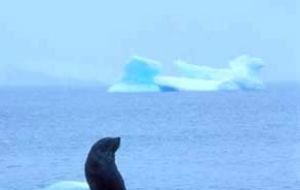 Venezuela prepares to move into Antarctica following the naming of a "Presidential Commission on Antarctica" with the purpose of advising President Hugo Chavez on an official policy on the matter.
According to Caracas sources the Chavez administration feels Venezuela must be involved in the international environment and climate scientific research with an open solidarity spirit including the introduction of the necessary "status reforms" to the current Antarctic treaties and rules. A decree published in the Official Gazette states that it is the responsibility of the Venezuelan state to promote the values of "freedom, peace, solidarity, the common good, territorial integration, ecological balance and legal support for environmental assets as a common and non renounceable asset of Humanity". The Venezuelan policy is in the framework of the Law of the Sea which gives coastal countries until May 2009 to make presentations before United Nations to claim rights over the adjoining sea shelf up to 350 miles. The possibility of this option in Antarctica is controversial but several countries have set their eyes and demands on polar regions which apparently hold vast mineral and energy resources. A few months ago the United Kingdom announced it was considering making a presentation regarding the Antarctic Peninsula continental shelf. The announcement brought immediate reactions from Chile and Argentina who have anticipated a more active presence in Antarctica. Press reports from Caracas indicate that none of the ministries involved in the advisory committee were available for comments on the decree.