Credit happy Brazilian minister admits mistake and resigns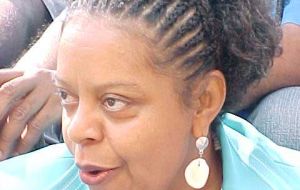 Brazil's Cabinet official for racial equality resigned Friday amid charges she had abused her government-issued corporate credit card. Matilde Ribeiro told a news conference that she had "committed a mistake" in using the card to pay for a chauffeured car, restaurant meals, hotels and purchases in a duty free shop in 2007.
She did not reveal the cost of her purchases, but state media said she had spent 98,000 US dollars and speculated the government was about to have disciplined her. Ribeiro said she tendered her resignation to President Luiz Inacio Lula da Silva during a meeting at the presidential palace Friday morning. "I have a very busy agenda" she said in an effort to explain her use of the credit card in restaurants. "I leave one meeting to go into another, and sometimes I hold meetings during lunch". Following her resignation the Brazilian government announced new stiffer rules for the use of corporate credit cards from the Executive. Apparently the incident made President Lula da Silva furious because his administration since 2003 has been riddled by a reiteration of corruption scandals forcing the dismissal of several ministers, top advisors and members of Congress. Former minister Ribeiro stirred controversy in March 2007, when she told the BBC that anti-white racism by blacks is justified. "It is not racism when a black person lashes out against a white person," the BBC quoted her as saying. She later said her comments were taken out of context. Brazil, one of the most racially diverse nations in the world, formed the Special Secretariat for the Promotion of Racial Equality Policies in 2003, appointing Ribiero, a researcher and political activist, as its director.