Help for Chilean exporters to counter US dollar meltdown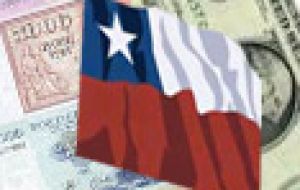 Chile announced several measures to prop the competitiveness of Chilean exports that have been particularly affected by the international collapse of the US dollar and which has motivated reiterated claims from the industry.
A first major step is the issuing of 1.2 billion US dollars in sovereign bonds which will be floated in three 400 million US dollars documents between next March and December with the purpose of absorbing US dollar liquidity in Chilean money markets. Maturing time will be 10, 20 and 30 years. More specifically to help small and medium sized companies involved in exports the Chilean government will double the money invested in Pro Chile the organization created to promote the country's overseas sales. The government will also match every dollar the private sector invests in promotion during the next 18 months up to the sum of 15 million US dollars. A second effort is the location of Chilean export promotion offices in the main cities with which the country trades to support small and medium Chilean exporters. The so called "intelligence platforms" are scheduled to be mounted in eight cities during the second half of 2008 with an outlay of 4.2 million US dollars. Regarding intensive activities in the farm export sector, the Chilean government has promised to increase financial support for labor contracting. The operation involves 8 million US dollars and is geared to ensure full contracts for 10.000 laborers. The program finances 40% of the minimum monthly wage of farm hands up to four months plus an only 100 US dollars payment for training. Small and medium sized export companies will have greater access to financial resources and so will the volume of loans extended. Similarly these loans will have a government funded guarantee system. With record prices for copper and other minerals, budget surplus and positive interest rates, the Chilean peso has revalued to the range of 460 to the US dollar, (from 550 a year ago), a level which exporters argue makes overseas sales of manufactured or farm produce non profitable and puts at risk years of investments and sacrifice in diversifying the Chilean economy.