Colombian Defense Minister says ties with Israel are strong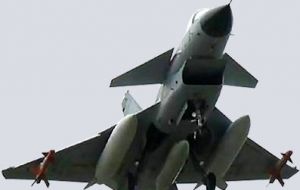 Colombian Defense Minister Juan Manuel Santos on Thursday praised his country's long defense relationship with Israel, saying he sought to boost it further by setting up a bilateral fund for technological research and development.

Hosting Santos at his official Jerusalem residence, Israeli President Shimon Peres said that in the 1950s, Colombia defied international embargoes to ship weapons to the newly created Jewish state, a statement from Peres' office said. "In recent years the situation has come full circle, and Israel is able to repay Colombia in kind," it quoted Peres as saying, without elaborating. Israel does not publish details of its arms exports but local media reports have said it is a major supplier of military hardware and expertise to Colombia. The Israeli daily Yediot Ahronot wrote last week that Israel has been supplying Bogota with drone aircraft, arms, ammunition and electronic equipment for use in combating the country's drug lords, quoting the Colombian weekly Semanaas saying that Santos had confirmed that Israeli advisers had been working with his men. "I have come to strengthen cooperation, not only in the defense field but in every area," Peres' office quoted Santos as saying. Israeli government data list overall exports to Colombia last year as worth $151 million (€104 million). During a fall trip by Santos to Washington, Amnesty International and Human Rights Watch called on Congress to extend a freeze of $55 million (€38 million) in military assistance to Colombia and ask the minister to explain what the groups called a steep rise in reports of illegal executions by the country's military. Information on Santos' visit to Israel was scanty. The Colombian Embassy in Israel said only that he arrived Sunday and was scheduled to return home on Friday. The Israeli Foreign Ministry referred inquiries to the Defense Ministry, where officials said Santos had met his Israeli host Ehud Barak but gave no details of their talks. One issue the two were expected to discuss was the fate of a former Israeli army officer wanted by Colombia for training the country's right-wing death squads. Yair Klein, a former lieutenant colonel, was detained last August at a Moscow airport on an arrest warrant issued by Interpol. Bogota is seeking his extradition. A Colombian judge convicted and sentenced Klein in his absence to 10 years in prison for his role in the 1980s training of far-right paramilitary groups responsible for mass murder and widespread land theft. Klein and two other Israelis are also accused of training the private army of druglord Pablo Escobar, shot dead by police in 1993.