Oil prices makes Euro Zone inflation bounce to 3.6% in May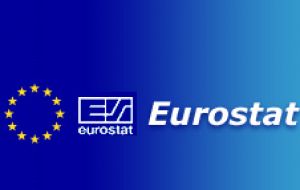 Inflation in the Euro zone bounced to a record 3.6% in May amid soaring oil prices, according to a first estimate from the EU Eurostat data agency released on Friday. The 12-month inflation rate had eased in April to 3.3% after hitting 3.6% in March, the highest level since the launch of the Euro in 1999.

Recent record oil and food prices have pushed inflation higher, putting additional strain on consumers and businesses already struggling with slowing economic growth. The bounce-back to 3.6% in May took Euro zone inflation further away from the European Central Bank's comfort zone, which it defines as annual consumer price growth of close to but less than 2%. The figures further complicate the ECB task of keeping inflation under control in the face of an increasingly downbeat outlook for the Euro zone economy. Recent record oil prices have sparked waves of protests across Europe led by striking fisherman and truckers increasingly pinched by the runaway cost of fuel. The protests are ratcheting up pressure on governments to find ways of easing the pain and EU leaders are due to discuss the problem at a June 19-20 summit in Brussels Eurostat this week also released the seasonally-adjusted unemployment rate which stood at 7.1% in April 2008, unchanged compared with March and lower than a year ago with 7.5%. Eurostat estimates that 16.047 million men and women in the EU27, of which 11.072 million in the Euro zone were unemployed in April 2008. Compared with March 2008, the number of persons unemployed increased by 16 000 and 60 000 respectively and compared with April 2007, unemployment was down by 1.1 million in the EU27 and by 0.4 million in the Euro zone. Among EU member states the lowest unemployment rates were registered in Denmark, 2.7% and Holland, 2.8%, and the highest in Slovakia, 10.0% and Spain, 9.6%. The unemployment rate was 5% in the US in April 2008, and 3.8% in Japan in March 2008.