Bolivia's Evo Morales to nationalize main biggest airports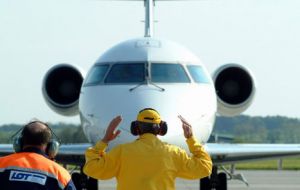 Bolivia's leftist government is preparing a state takeover of the country's three biggest airports, currently run by a subsidiary of Spain's Abertis, a local newspaper reported last Friday.

Those airports serve the main cities of La Paz, Santa Cruz and Cochabamba. The Bolivian daily newspaper La Razón quoted Fernando Azuga, technical director of state-run airport authority AASANA, as saying the subsidiary, SABSA, had "not invested adequately". No one at AASANA, which runs the Andean country's other airports, could be reached for comment, and government officials declined to comment. AASANA would take control of the three airports that have been managed by SABSA since 1997, according to the newspaper report. SABSA's managing director, Anthony Alicastro, said the company had not been contacted by the government concerning the move. "We're hoping to get some official information about this decision because at the moment it's still just speculation about a draft project," he told Reuters. "For the last two years, these rumors have been doing the rounds and everything is pointing to this possibility." President Evo Morales has increased state control since taking office in 2006, nationalizing the energy sector and taking control of Italian-owned Entel, Bolivia's biggest telephone company. The government accused Entel of failing to invest before Morales decreed its takeover this year. Leftist leaders in Latin America such as Venezuela's Hugo Chávez and Ecuador's Rafael Correa have also been increasing state control over natural resources and public services. SABSA is part of British airport operator TBI, which is managed by a company owned by Abertis and Aena Internacional, also of Spain. In a similar move, Argentina's government recently reached a deal with the Spanish firm that currently controls Aerolíneas Argentinas. Under the deal, the Spanish company Marsans agreed to reduce its 95 percent skake to 35 percent while the government will increase its stake from five to 20 percent. Argentine businesses will buy up the majority of the remaining share with employees to hold five percent. Aerolíneas increased internal flight prices by 18 percent last month.