Oil exploration in Magallanes Region begins next month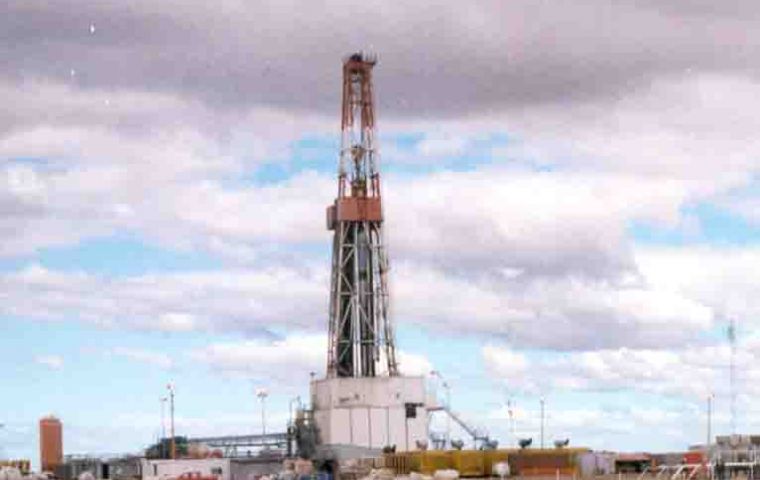 Several international oil companies awarded exploration blocks in Chile's extreme southern Magallanes region should begin oil and gas exploration in August, the government said on Tuesday.
"The big exploration campaign should start in August" Mine Minister Santiago Gonzalez told a business seminar. "We are very hopeful of finding deposits, whether it is oil or gas, which will strengthen our country's energy network". "The comptroller general approved the operating contracts so companies can begin drilling," confirmed Gonzalez. The successful bidders included Canada's Apache Corporation and US based Pan American Energy LLC; US-Swiss consortium IPR-Manas; New Zealand's Greymouth Petroleum Holding Limited and a group comprising Methanex, Geopark and Wintershall were also awarded blocks. Chile is facing an energy squeeze as neighboring Argentina limits supplies of natural gas and after a drought earlier this year hit hydro-electric output. Rainfall has since replenished reservoir levels. The contracts signed in April envisage an exploration period of up to seven years and an exploitation period of no more than 25 years from the time the firms declare a deposit is financially viable. Last year, the ministry tendered nine blocks for oil and gas exploration and development. Three of these blocks will be jointly developed with state energy company Empresa Nacional del Petroleo, or Enap. Natural gas in the extreme south of Chile has become crucial since Canadian group Methanex has mounted a huge complex, which because of lack of Argentine gas provision has had to cut production and cut jobs. Chile imports about 98% of its crude oil, 96% of its coal and 75% of its natural gas, with Argentina being its sole natural gas supplier. Enap currently pumps oil and gas from the Magallanes region, although in small quantities.